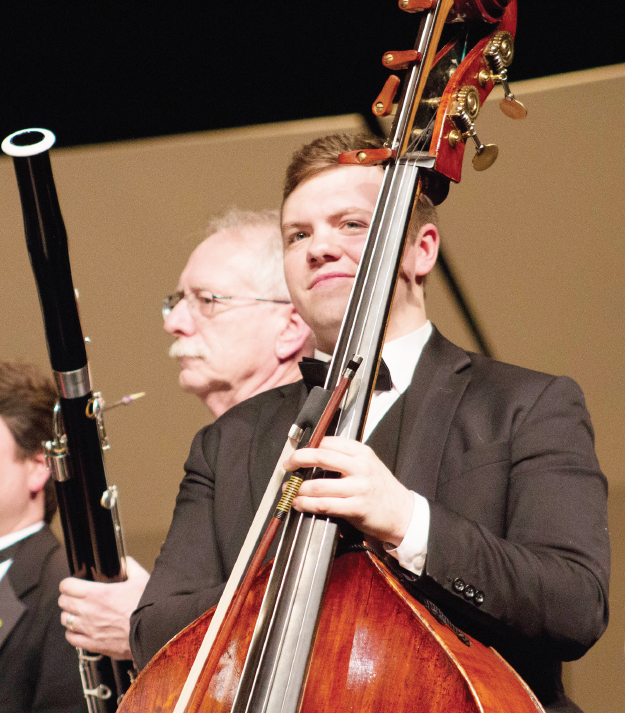 It's not every day that students at Ferris get to attend a free concert performed by a professional and well-rehearsed ensemble.
On Thursday, April 14, at 8 p.m., the East Shore Wind Symphony held a free concert in William's Auditorium. Students, faculty and community members gathered to watch the performance, "Olé! Music from South of the Border."
The ensemble played seven pieces, most of which had a Latin American influence, and the performance ended with the piece "Mambo!" from the musical "West Side Story."
"The 'West Side Story' piece was my favorite because it's one of my favorite movies, so it's pretty much the only thing that I knew," said Ferris sports communication sophomore Nachelle Marshall.
The performance contained music that was upbeat and bouncy, as well as music that was mournful and even included subtle vocals. Throughout the entire hour-long concert, the talented musicians were fully engaged in their performance, occasionally even swaying joyfully with the beat.
"This is year six, so you just rotate through themes and you sometimes are challenged to come up with them," artistic director and founding conductor Doug Burtch explained. "Sometimes, I base the theme on a particular piece I wanted to do and, in this case, 'Danzon no. 2' was a piece that I was interested in doing, so then I just kind of built a program around that one piece."
The ensemble was made up of past and future conductors, musicians and teachers from all over Michigan.
"We just appreciate Ferris State University and Dr. Cohen for having us and the wonderful turn out," Doug Burtch said. "I'm appreciative of the people choosing to come here rather than go eat ice cream, so to speak, at their first chance of spring."
To find upcoming performances or to learn more about the ensemble, go to www.eastshorewind.com or find East Shore Wind Symphony on Facebook.