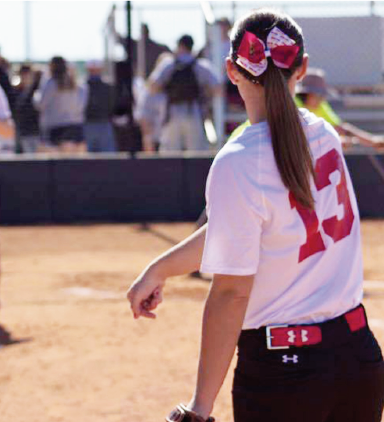 The Ferris State softball team is currently in a battle to make the postseason.
The Bulldogs sit at the No. 6 spot in the GLIAC and must finish the season in the top eight in the conference in order to play in the GLIAC Tournament in late April.
Earlier this week, Ferris senior pitcher Stacy Thompson was stellar and helped the Bulldogs get closer to the playoffs. Thompson, a Kalamazoo native, had a rough day in a 12-3 loss against Hillsdale on Friday, April 15, when she gave up six earned runs in three innings.
Thompson came back very strong in her following three starts, which earned her Top Dawg this week.
In the second game of a double-header against Tiffin on Saturday, April 16, Thompson pitched all seven innings, allowing just one earned run and five hits in Ferris State's 3-2 victory.
The following day, in the first game of a double-header against Ohio Dominican, Thompson came in late to finish off the last seven ODU batters where she didn't give up a single hit in Ferris' 5-4 loss.
Thompson started the second game of the double-header and shined. Once again, she pitched all seven innings and this time only gave up two hits and zero earned runs to go along with three strikeouts in a 2-1 victory over the Panthers.
Ferris softball takes the field once again this weekend as they play in three double-headers at home against Walsh on Friday, April 22, Malone on Saturday, April 23 and Findlay on Sunday, April 24.