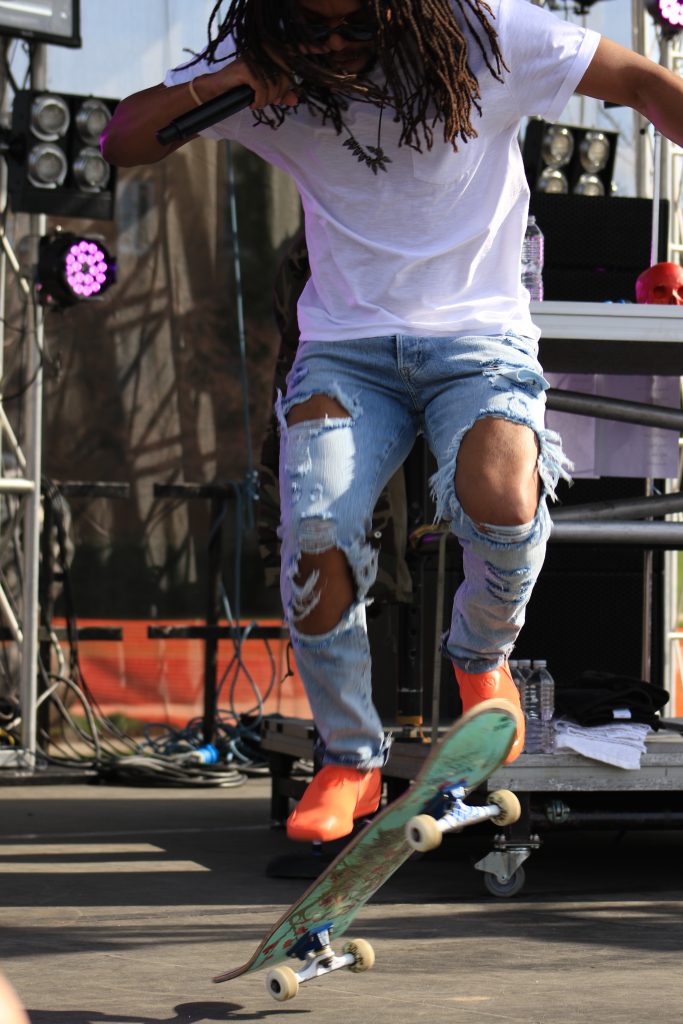 Ferris State's first-ever Music Takes Action event kicked off on the warm, sunny afternoon of Saturday, April 23, amidst staggering crowd numbers.
An estimated 3,000 students and spectators gathered outside Ferris' University Center to watch international touring acts Lupe Fiasco and St. Lucia perform, with local favorites The Matchstrikes and Oshea as opening performers.
The free event, which replaced the university's annual Ferris Fest, serves as a benefit for Musicians on Call—a nonprofit organization that provides recordings and products for infirmed fans otherwise unable to access music.
Fans cited this year's Music Takes Action (MTA) as a huge comeback in comparison to last year's Ferris Fest which was moved inside and featured lesser-known headlining acts.
"It was the best performance at FSU since 2008," said Ferris alumnus Nefeteria Love.
Fine weather blessed the concert, with attendees arriving early for the 2 p.m. festival.
Opening on second stage included Big Rapids folk rock duo The Matchstrikes, as well as Detroit rapper and Ferris student Oshea.
South African-born synthpop musician St. Lucia and his band picked things up on the headlining stage. His set carried audience members through such danceworthy tracks as "Help Me Run Away" and "Dancing on Glass." His performance at MTA follows recent stints at SXSW, Coachella and Jimmy Kimmel Live.
The biggest draw by far was Lupe Fiasco. The Grammy-award winning hip hop artist played an array of radio favorites including "Kick, Push," "Battle Scars," "Superstar," and "Hip Hop Saved My Life." His connection with the audience with contests and gimmicks between songs kept fans engaged into the early evening. He gave a shout-out to recently-deceased recording artist Prince, as well as to police officers on duty at the event.
"I thought it was awesome," said Ferris construction management junior Paul Haney, a big fan of Lupe Fiasco.
"It was the cool," said Kendall alumnus Jaron Love, in reference to the title of Lupe's 2007 album.