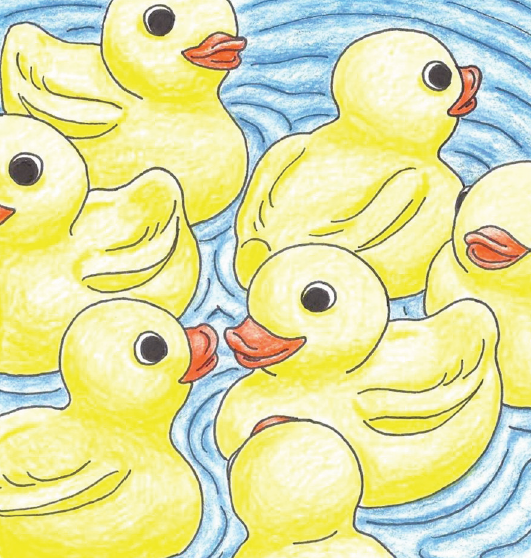 Students in the South Quad were treated to music, fun and games the evening of Thursday, April 23, courtesy of the area hall councils.
The Backyard Bonanza, as it was called, was the combined effort of Merrill, Travis, Brophy, McNerney, Miller, Ward and Pickell residence hall councils. The groups planned the event as a way for students to engage and loosen up approaching final exam week.
"It's a great way to relieve stress before getting prepared to hunker down," said Ferris human resource management junior Esad Miftari. "One last hurrah."
Miftari—with friends Edward Price and Austin Trine—proposed the idea to the south campus hall councils and played the role of organizer and director of the Bonanza.
Carnival games such as a ring toss, a duck pond and a ball toss allowed over 200 attending students to test their skills and earn tickets to exchange for prizes.
Ferris undeclared freshman Landon McDaid exchanged his tickets for a light-up ring, a sticky hand and a spin on the "wheel of prizes."
"I feel they're dope," said McDaid in reference to the games and prizes. "Are you jealous of my sticky hand?"
There were 24 volunteers signing in participants, working booths and running concessions. Prizes were purchased online with support from the housing department and Residence Hall Association (RHA). Music was provided by Ferris student Nick Robertson AKA DJ Basshead.
"I think it's really awesome," said Ferris marketing junior and prize concierge Justin Feehan. "Everybody has been having fun so far."
No clowns were present for the event.