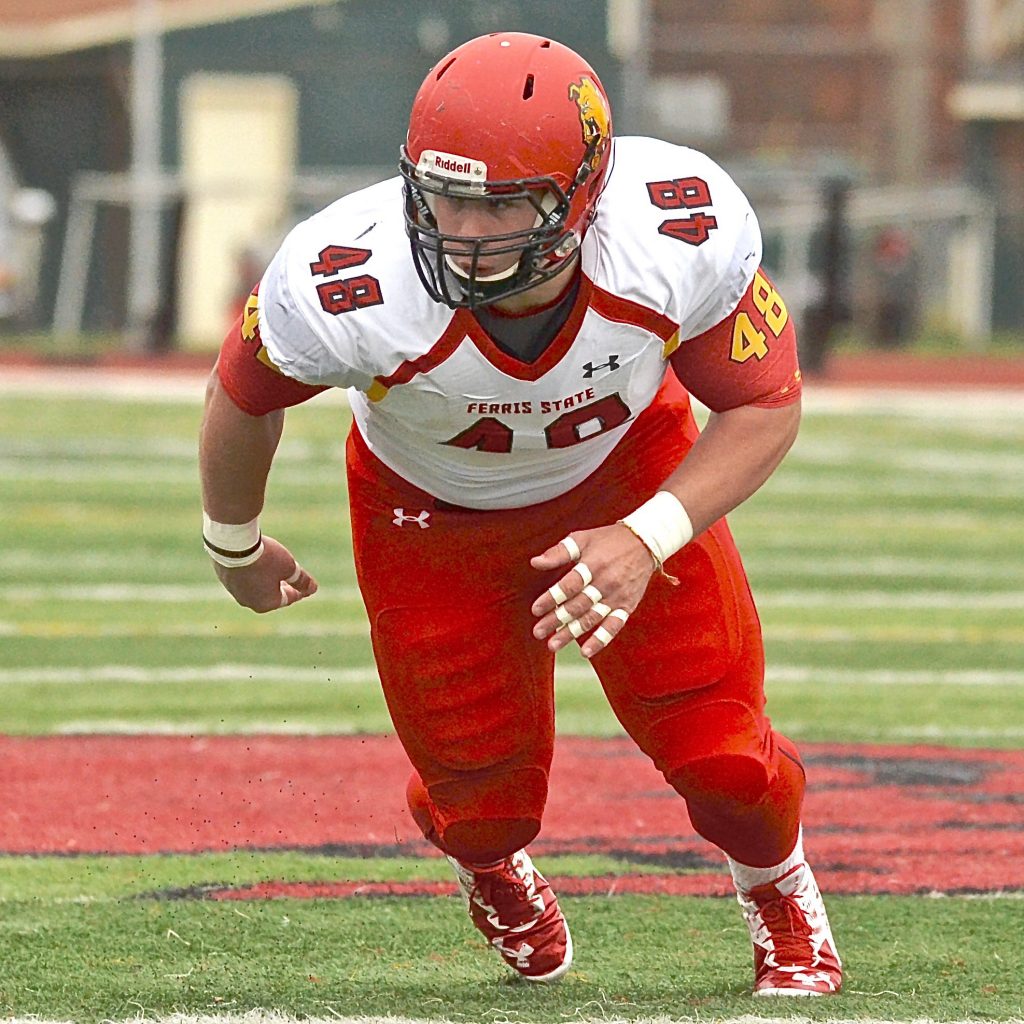 Ferris State defensive tackle Justin Zimmer signed with the NFL's Buffalo Bills shortly after the 2016 NFL Draft.
Zimmer is the second Bulldog to sign with an NFL team after quarterback Jason Vander Laan announced his signing with the New York Jets via Instagram on Saturday evening.
The 6-foot-3, 303 pound Greenville, Mich. native caught the attention of NFL scouts after he put on a great performance at an NFL Regional Combine in Houston, Texas and then again at the University of Michigan Pro Day.
Zimmer—who was called "Michigan's hidden secret" by John Harris of NFL.com—put up 44 reps on the bench press, 10 reps better than any other player at the NFL Combine. He also added a 4.85-second 40-yard-dash, a 33.5-inch vertical, a 7.01-second cone drill and a 9-foot-9 broad jump to his impressive showing.
Though Zimmer didn't just show up at the combine, as he was very effective during his time on the gridiron as a Bulldog as well.
In his time at Ferris State, Zimmer was a three-time All-GLIAC first team selection and a two-time All-American. Adding to his accolades, Zimmer was nominated for the Gene Upshaw Award and the Cliff Harris National Small College Defensive Player of the Year in both his junior and senior season.
Zimmer's best season came during his 2015 campaign when he had a team high 83 tackles, 13 sacks, 26 tackles for a loss and four forced fumble. In his four-year career as a Bulldog, Zimmer compiled 216 total tackles, 26 sacks and 48.5 tackles for a loss.
"My favorite memory of Justin's playing career is really his whole playing career," Zimmer's father Larry Zimmer said. "There are so many great memories from making great friends with other parents, to beating GVSU four straight times and winning two consecutive GLIAC Championships."
Zimmer will be departing Michigan this Thursday en route to Buffalo for the team's rookie minicamp.