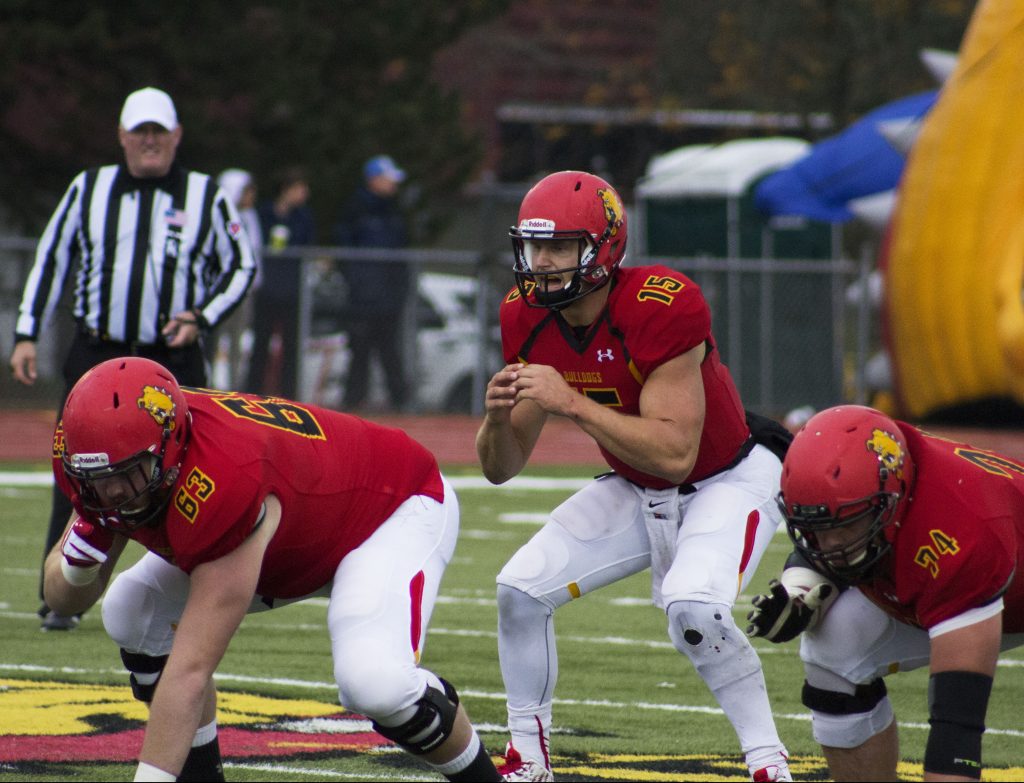 Former Ferris State quarterback Jason Vander Laan has signed with the New York Jets.
Vander Laan, a Frankfort, Ill. native set multiple records while at Ferris State and became all-time rushing leader at the quarterback position in any division of college football. He was also a two-time All-American and a four-time All-GLIAC selection in his time with the Bulldogs.
Vander Laan compiled 14,193 total yards and 166 touchdowns both on the ground and through the air in his time as a Bulldog. NFL teams looked at the 6-foot-4, 244-pound QB as a quarterback or a tight end at the next level.
The two-time Harlon Hill trophy winner announced the signing via Instagram around 7:10 p.m. on Saturday, April 30, following the final round of the 2016 NFL Draft.
The post, accompanied by a photo of the New York Jets' logo said, "It's official!!! Going to be a New York Jet! So thankful to God for being with me this entire journey and can't wait for the near future! Thank you to all my friends and family that have supported me every single step of the way and especially @nicole_malouhos who puts up with me every day 🙂 #jets"
Nicole Malouhos is Vander Laan's girlfriend and a current volleyball player at Ferris State.