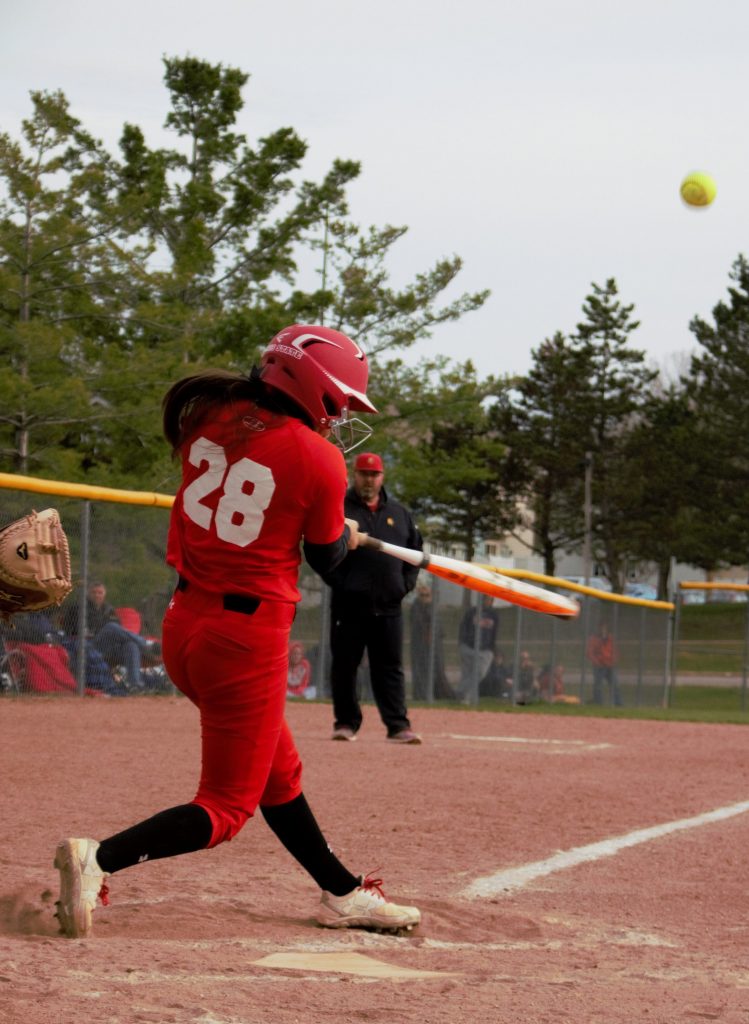 An amazing season for the Ferris State softball program came to a close over the weekend during the consolation semifinals of the 2016 GLIAC Tournament.
The Lady Dawgs' GLIAC Tourney hopes were dashed by the Eagles of Ashland University on Saturday after the Eagles shut out Ferris 9-0 in their second game of the day. Ferris softball won their first game on Saturday 6-3 against Saginaw Valley State.
On Friday, the Dawgs split as well, losing their first game 6-5 to the same team who ended their tourney run on Saturday in Ashland. The second Friday game saw a 2-0 Bulldog victory over Tiffin University.
Senior pitcher Stacy Thompson brought the Dawgs back into contention on day one of the tourney after taking the loss in the first game of the day. In game two, she shutout Tiffin thus sending the Dawgs on to day two of contention.
It was senior pitcher Megan Vanderwal along with Thompson who brought the Dawgs their first win on Saturday, knocking Saginaw Valley State out of contention. The downfall of the Dawgs during game two came courtesy of a shutout performance from Ashland's Hannah Stroe.
No matter the end result of the 2016 season, the team improved monumentally. Bulldog softball doubled their win total from the 2015 season, piling up 36 total wins with only 18 losses in the first season under head coach Wally King's direction.
Ferris State softball has a bright future after turning the program around this season. The four seniors that will be leaving the team have left the program in a good place, and the returning players have a good foundation to capitalize on.