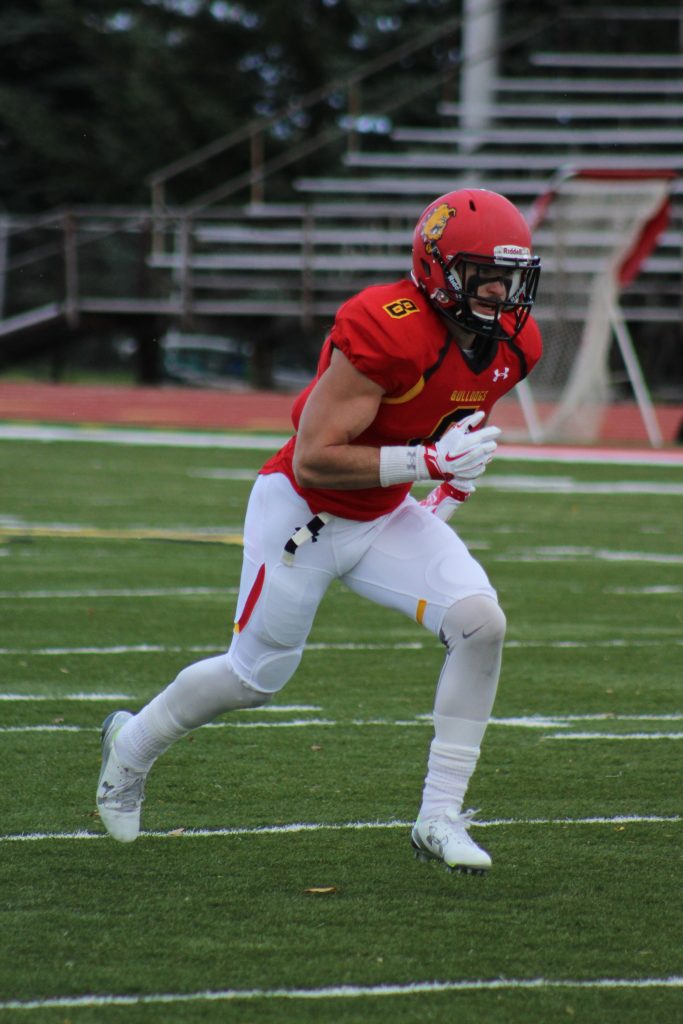 Jake Lampman has become the third undrafted Bulldog with an opportunity at an NFL squad this offseason with his recent invitation to the Baltimore Ravens' training camp.
Lampman, an All-GLIAC receiver joins All-Americans Jason Vander Laan and Justin Zimmer. Vander Laan signed with the New York Jets and Zimmer signed with the Buffalo Bills.
Lampman will begin training this weekend in Baltimore.
This past fall, Lampman led his team in receiving yards with 731 yards on 52 catches. In his career, he caught more Vander Laan passes than anyone and finished sixth all-time in Ferris history for receiving yards with 2,201.
As good of a pass catcher as Lampman is, he may have been an even better blocker.
At the University of Michigan pro day, Lampman tied an NFL receiver record with 27 bench press reps of 225 pounds. This strength was displayed throughout his career delivering devastating blocks down the field to set Vander Laan loose.
Most receivers put out highlight films of their playmaking ability, but Lampman released a reel entirely composed of his blocks.
https://www.youtube.com/watch?v=CJFe0zl6Urg&feature=youtu.be
Being an undrafted free agent is difficult and most of them never make a team. However, Lampman got the attention of the Ravens. Maybe not from this specific video, but his ability to run routes and willingness to deliver heavy blows are appealing to any NFL team.