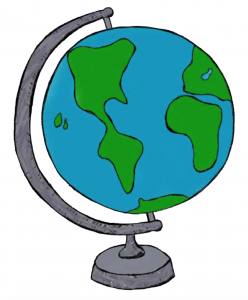 As classes end, final exams are submitted and papers have been turned in, Ferris students are packing their things and headed to different parts of the globe.
For many programs, it is a requirement to com- plete an internship in order to graduate. Many students choose to fulfill this requirement over the duration of the summer.
Ferris marketing senior Casey Schauman from Portage is one of these students. Schauman is currently doing an internship with the Detroit Tigers.
"The best part of the internship so far is working the games," Schauman said. "They are so much fun and I like helping out with all the behind the scenes activities."
Schauman's main job with the Major League Baseball (MLB) team is to help with the Detroit Tigers Kids Club. She also helps with the Tiger's mascot, game preparation, promotions and pregame activities. She works between 35 to 55 hours a week, depending on how many home games take place.
Schauman took a chance, and applied for this internship in order to follow her dream.
"I knew I wanted to work in the industry and I figured I would shoot for the moon and apply for the position," Schauman said. "I knew it would be a great opportunity if I got the position and it would help me move forward with my career."
Schuman hopes to stay within the sports business after her internship is completed.
"In the future, I would love to continue to work in this industry because it is fast-paced, and allows me to explore my passion for both marketing and athletics," Schauman said.
Another student beginning their internship for the summer is Ferris music industry management senior, Meg Balfour from Warren. Balfour is going to Sydney, Australia to intern with the Warner Music Group.
"I am most looking forward to becoming one
step closer to finding what I want to have a career in if that makes sense," Balfour said. "I'm hoping to find what I want to do in the music industry."
Warner Music Group is one of the "big three" record companies in the world, along with Universal Music Group and Sony Music Entertainment. Balfour will be staying with a host family in Sydney throughout the course of her internship. However, this is not the first time she has been out of the country. Balfour has also ventured to Canada, Ireland and France.
"I'm used to interning in a different country, so that part I am not worried about," said Balfour.
Interning at one of the best recording and music companies in the world, Balfour is excited for the opportunity.
"I am not really nervous. I look forward to standing up to the great challenges that will arise from being there. I think that it will be a fun experience for me," Balfour said.
Ferris plastics senior Garrett Humphrey from Alma has completed three internships. This summer, he will be working as a plastics engineer for the contract injection molding company Oxnard, in Santa Monica, Calif.
"I'm really looking forward to working with the people out there," Humphrey said. "I have a very high respect for them and really think I'll enjoy working with them."
With this opportunity, Humphrey hopes to broaden his understanding of the plastics engineering field.
"I hope to gain knowledge and experience in my field," said Humphrey. "I will be cycling new tools in and solving issues associated with the tools."
According to Humphrey, he will have to complete a two-month training program, and then will be able to start with the company permanently.