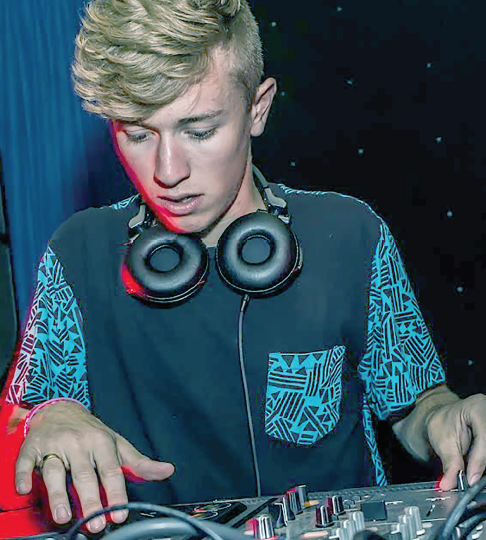 Entertainment Unlimited and the Student Leadership and Activities Office are hosting a new musical event after the football game during the Bulldog Beginnings week.
Fifth Quarter will take place at 9 p.m. on Thursday, Sept. 1, after the Bulldogs take on Ohio Dominican at Top Taggart Field. Christian "CHoFF" Hoffer is the headliner for the hour-long Fifth Quarter, and some special guests may hit the field to drop some beats during the show.
Hoffer is a Ferris public relations senior, DJ and producer who has been performing electronic dance music for the last five years, and has performed sets at Ferris State during Turn Up the Good, Ferris Fest and Bulldog Beginnings in the last three years he's been a Bulldog.
"Opening for ZEDS DEAD was probably the most memorable DJ experience I've had at Ferris State," said Hoffer. "Silent Disco was a lot of fun, too. For Fifth Quarter, I'll be performing this whole summer's worth of original music and music I've worked on with my friends and collaborators."
The after-game Fifth Quarter will be a sound and lights show, and will have a nightlife and party feel to it, he said.
Even though Ferris is smaller than many surrounding universities in Michigan, Hoffer wants to show through his music what Ferris students are capable of.
"I'm looking for a high-energy, euphoric experience to start the semester in the right direction and I'm looking forward to bringing new people together and reconnecting old relationships through this performance," Hoffer said.
Getting people up and dancing while providing an atmosphere that fosters friendship is what motivates Hoffer to create and perform electronic dance music.
"I want people to feel accepted and more willing to talk to that stranger they normally might not. It's really about bringing people together and into some new experiences they might not otherwise have had," he said.
CHoFF's music can be found at soundcloud.com/christian-hoffer.