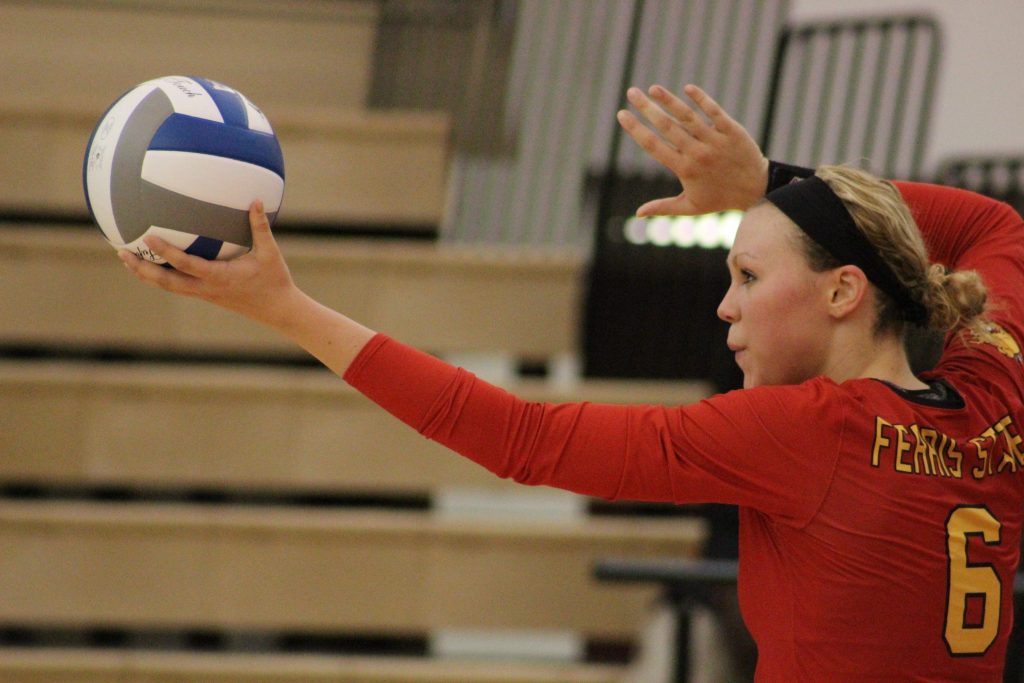 Ferris Volleyball is returning to the hardwood this year ranked No. 8 in the American Volleyball Coaches Association (AVCA) national poll after the best season in Bulldog history.
The lady Dawgs were GLIAC champions last year and reached a No. 1 ranking for the first time ever. They went undefeated at home and cruised to a 33-3 overall record before being knocked out by Rockhurst in the Sweet Sixteen of the national tournament.
Despite losing four seniors with multiple all-american and all-GLIAC titles, the AVCA believes Ferris has enough talent to be a national contender again.
Junior Libero Lauren Reminga is in the mix to replace one of the four key players lost in Libero Danielle Dowd. She is one of many players that need to step up for them to live up to the preseason hype.
"It's a new year and we have a lot of young fresh talent and a lot of potential we have to keep working to reach. We may have lost some key starters but we are working just as hard and we have it in us to be ready to come out this year and compete against the GLIAC schools," Reminga said.
In addition to Dowd, Ferris lost hitters Megan Vander Meer, Alexis Huntey and Caroline Heitzman. Vander Meer was a first-team AVCA all-american and Huntey earned three straight all-GLIAC honors. Though these were special players, Ferris is reloaded with talent with senior all-american setter Stephanie Sikorski and junior all-GLIAC hitter Ayanna Buckley. In addition, the Bulldogs return sophomore standout Katie Placek.
Ferris will get an opportunity to prove its prowess in the first two weeks of the season playing multiple perennial powerhouses and pre-season ranked teams.
Head coach Tia Brandel-Wilhelm said, "We're excited because our two first weeks will be tough competition. We'll test ourselves against them and see what we need to do to get ready for conference play."
Ferris will open up the season defending its two-year home unbeaten streak at the Bulldog Invitational on Sept. 2 and 3. Then the Bulldogs head to West Palm Beach, Fla. for the Palm Beach Invitational Sept. 9 and 10.
They will open conference play at Northwood on Sept. 16 in their hopeful first step towards a second straight GLIAC title.