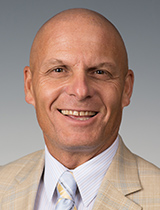 After a 36-18 season in his inaugural year as the Ferris State softball head coach last spring, Wally King has resigned from his position.
According to an article released by ferrisstatebulldogs.com, King has accepted a Div. 1 coaching job. King's ultimate destination is yet to be released.
In the year prior to King's arrival in Big Rapids, the Bulldogs chalked up a 16-36 record.
Former Ferris State assistant coach Adam Kirkpatrick has been named as the interim head coach and will be joined by assistant coach Jasmine Watson, who acted as an assistant coach in Ferris State's turnaround season last year.
Kirkpatrick will be the interim head coach thru the 2017 season and a search to fill the position will begin at season's end.