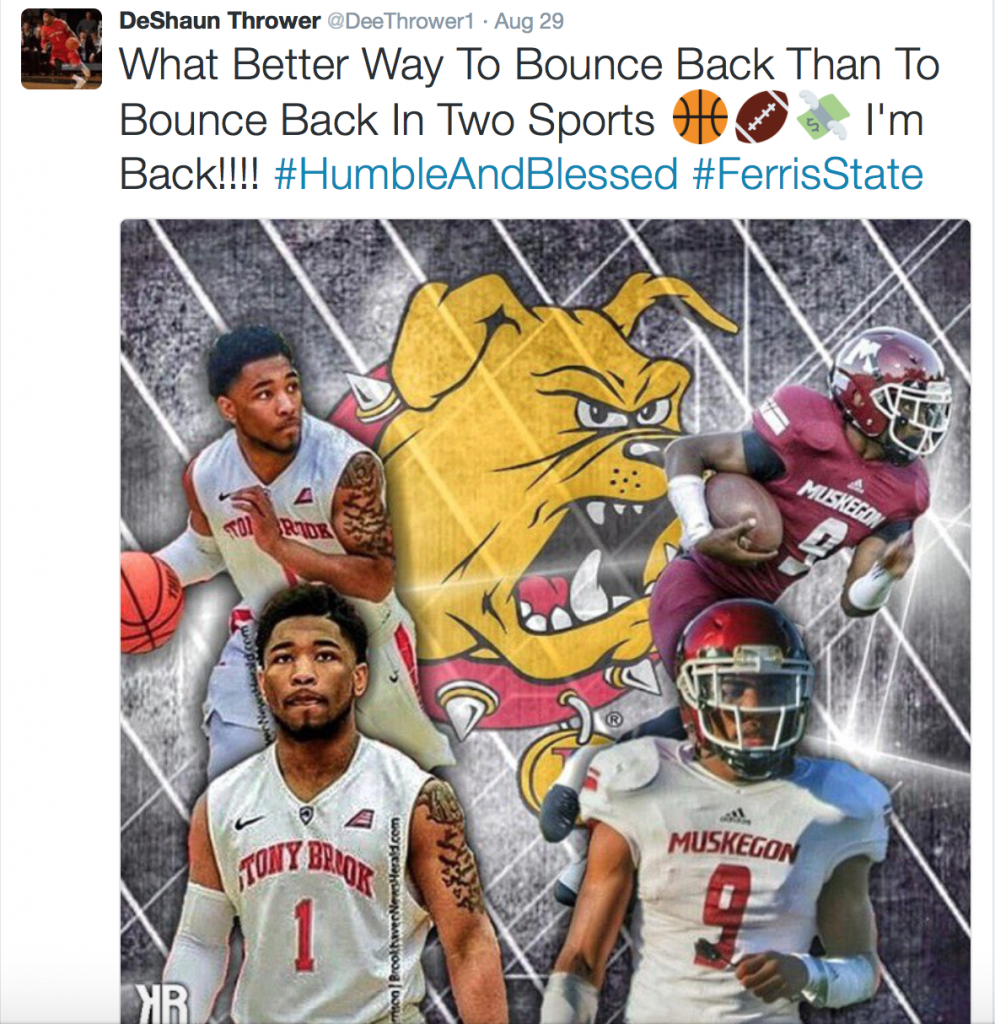 The Ferris State football and basketball teams will have a new face when the 2017-18 seasons roll around.
The Bulldogs landed dual role athlete DeShaun Thrower of Muskegon. Thrower formerly played point guard for the Div. 1 NY-Stony Brook Seawolves, who made it to the Div. 1 NCAA Tournament but were ousted in the first round by the University of Kentucky Wildcats.
Thrower was named Mr. Basketball during his senior season at Muskegon and was the point guard on the Big Reds' 2014 Class A state championship team. Thrower and the Big Reds went 28-0 in that season.
Thrower's talents translated from the hardwood to the gridiron as he was selected as the Associated Press' Div. 1-2 co-Player of the Year where he played quarterback and defensive back for Muskegon.
Some controversy built around his name in April of 2016 when he was charged with grand larceny and criminal mischief after Thrower and a NY-Stony Brook teammate allegedly broke into a fellow students' car and took his $5,000 tax return.
Thrower will have to sit out for one year before being eligible to compete at Ferris State due to NCAA transfer rules.