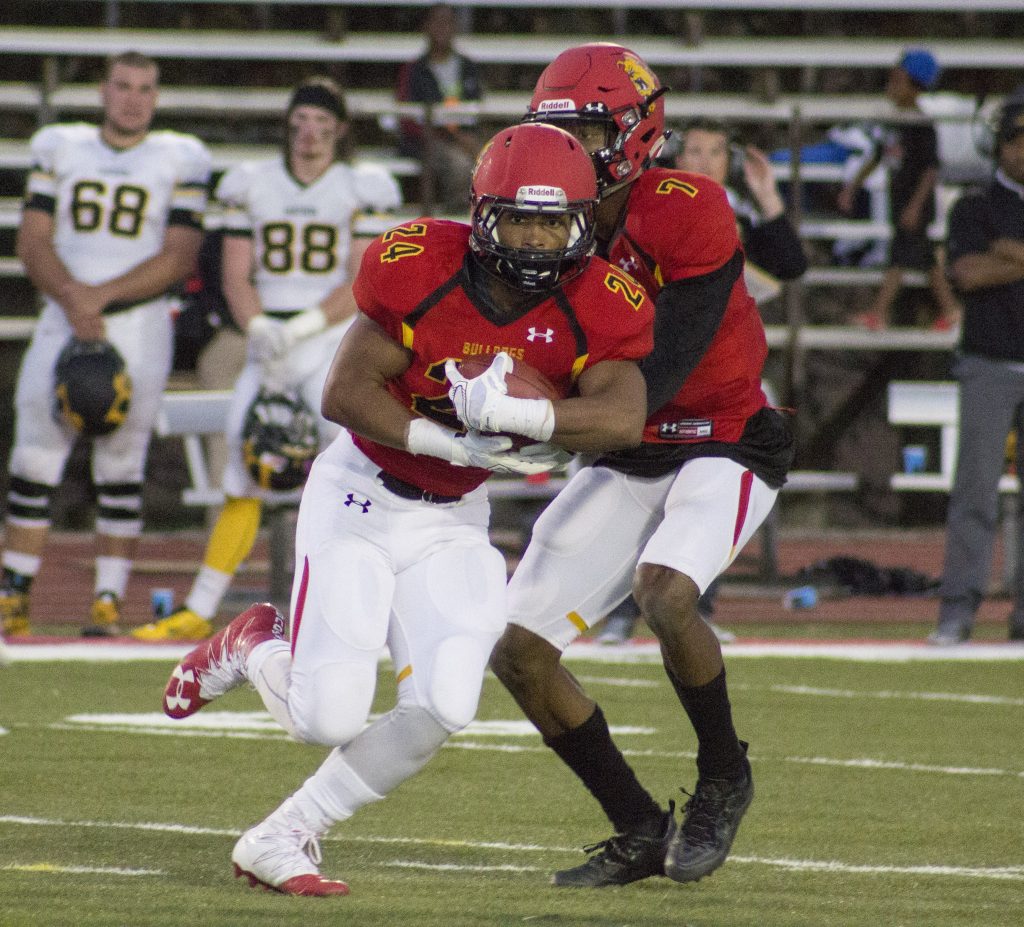 Div. 1 transfer Reggie Bell shined in his Ferris debut as the Bulldogs crushed the Ohio Dominican Panthers 41-0.
The Dawgs put their foot down early and did not let up. The first touchdown of the game was a 25-yard connection from junior quarterback Bell to senior receiver Jamel Lockett. Ferris was backed up deep in their own territory on the next drive when Bell kept the ball on a read option and outran every Panther on his way to a 73-yard touchdown.
Ferris had a balanced run game all day with running backs Jahaan Brown and Robert Thomas combining for 139 yards. Bell and Lockett added 151.
Lockett could not be stopped with multiple 10-plus yard sweeps and 91 yards through the air. He caught another touchdown in the fourth quarter.
Despite the stellar offense, the Ferris defense dominated the game. The Bulldogs held the Panthers to 198 yards on offense while forcing four turnovers and five sacks.
Ferris head coach Tony Annese told Bulldog Television's Rob Bentley earlier in the year that this was the best defense he has coached. The Dawgs returned 16 defensive players with experience leading to incredible depth.
"The defense controlled the game. [The Panthers] were worn down and we kept sending bodies at them," Annese said.
Everything clicked for the Bulldogs on Thursday. With an insurmountable lead in the fourth quarter, Ferris forced two fumbles, both leading to scores. One of those scores was a 47-yard field goal from junior kicker Wyatt Ford.
Senior quarterback Trevor Bermingham contributed as well with a great day punting including a 61-yard bomb. He added a touchdown throw to senior receiver Jalen Couch late in the fourth.
Bell led the team in rushing with 102 yards with both he and Brown scoring rushing touchdowns.
Sophomore defensive end Zach Sieler led the defense with 10 tackles, adding 1.5 sacks. Junior defensive end Marquis Dawsey had six tackles with two sacks and senior linebacker Anthony Darkangelo had seven tackles.
The Bulldogs will next play at Michigan Tech in Houghton, Mich. on Sept. 7 at 1 p.m.