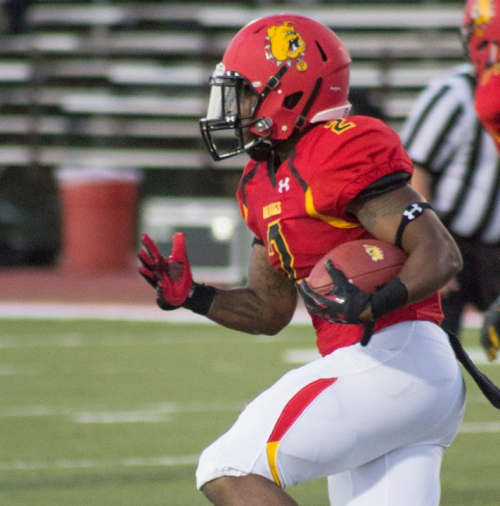 Ferris State football looks to continue its dominance on the road this weekend against the Michigan Tech Huskies.
Both teams had blowout wins in their season openers against GLIAC opponents. Ferris routed Ohio Dominican 41-0 while the Huskies took down Walsh 33-7.
Senior Michigan Tech quarterback Brandon Cowie set a school record for completion percentage in that game completing 92.8 percent of his passes going 26 for 28. This also tied a GLIAC record for passing efficiency.
Junior quarterback Reggie Bell was just as effective in his Ferris debut against Ohio Dominican throwing for 154 yards with two touchdowns. He also ran for 102 yards and a touchdown.
Both Ferris and Michigan Tech sport talented offenses with experience across the board, but defense may determine the outcome. Ferris head coach Tony Annese spoke highly of this year's defense.
"This is the greatest group of young men I've ever been around," Annese said.
The Bulldogs returned 16 defensive players with game experience this year including senior preseason All-American linebacker Anthony Darkangelo. This was evident in last Thursday's shutout victory. They allowed 198 total yards and caused four turnovers and five sacks.
Michigan Tech was just as dominant allowing 146 total yards, holding Walsh to 0-10 on third down conversions.
Ferris won the last four matchups against the Huskies. Last year, Ferris won 24-14 with former All-American quarterback Jason Vander Laan sealing the deal late on a rushing touchdown.
The Bulldogs, led by Bell and an experienced defense will look for another win in Houghton at 1 p.m. Saturday, Sept. 10.