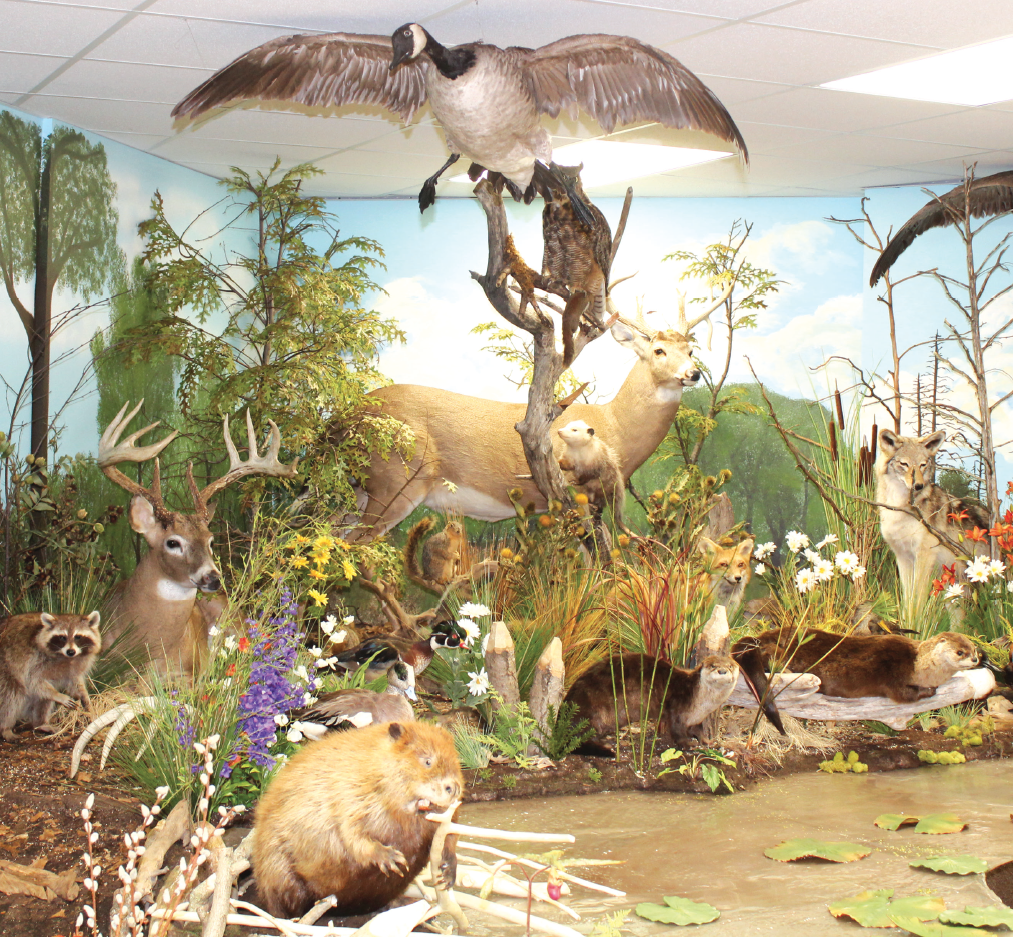 It is common for college students to have to work during the semester, but not everybody is clocking in at The Rock or the University Center.
While many students on campus do work in the dining halls or behind the desk in a residence hall, there are quite a few with jobs that aren't so common.
Emily Cortes, a Ferris sophomore in psychology, dresses students in business attire so that they can give presentations and go to job interviews while looking professional.
Cortes works at The First Lady's Attic located in the University Center in room 134. The program is designed to provide students with one professional outfit per semester to assist with giving in class presentations and professional interviews at no cost.
Some of Cortes' job duties include helping students determine what is appropriate, pick out professional clothes, logging them in the computer, making sure each student fills out the correct paperwork and adding new items to the inventory as they arrive.
"One moment that made me proud to work at the First Lady's attic was when this one student came in and was worried about what to wear for her interview," Cortes said. "I helped her pick out an outfit and she said it made her feel confident and more comfortable."
According to Cortes, this kind of business is not typical on campus, but she knew she wanted to be a part of this opportunity the moment that she found out about it during her freshman orientation.
"It seemed really useful and helpful to students," said Cortes. "It has also taught me time management. I now have to figure out when I'm going to do homework and how much time I will need to get to classes and work."
Just across the quad, Karlee Schweizer, a Ferris second year senior in environmental biology, teaches students ranging from kindergarten to college about the wildlife here at Ferris State.
Schweizer works at the Card Wildlife Education Center located on the ground floor of the Arts and Sciences Commons in room 011. The wildlife center is free of charge and serves as a natural museum, showcasing over 180 wildlife specimens from around the world.
According to Schweizer, during a normal day the workers are considered to be the face of the Wildlife Center. They give tours to classes from the schools in surrounding areas and from within the college itself.
"There was a fifth grade class that came in last semester and the group seemed shy and quiet at first, but I was able to get them interacting," Schweizer said.
Schweizer said that at the end of the tour, the teacher came up to her and said that this was the first time they have been excited about science and nature and that it was a great experience for her.
"Giving tours can be kind of challenging sometimes," said Schweizer. "Some groups get in here and ask a lot of questions and then there are groups that are shy, and it can be hard to change the tour on the spot to fit the group that is in at the time."
According to Schweizer, this is a unique experience for all students to learn because of the resources they have, including a jaguar, lion and many more wildlife creatures.
One perk Schweizer has encountered from working on campus is that she has learned to manage her time and has increased her ability of being able to work well in a team environment.
"Since my job goes along with my major, I learn new stuff everyday," said Schweizer. "Working on campus has given me a unique opportunity to learn while working."