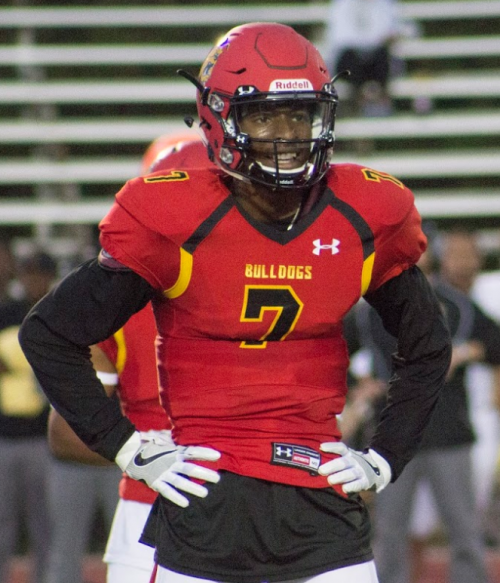 Ferris junior kicker Wyatt Ford nailed a 36-yard field goal with seven seconds remaining to salvage a 30-28 victory at Michigan Tech.
The Bulldogs tried once before to take the lead late with special teams, but a botched snap on the earlier fourth quarter attempt gave the ball back to the Huskies with two minutes to play and a 1-point lead.
With no timeouts left, the Ferris State defense forced a quick three-and-out to set the offense up with the ball at their own 36 yard line with 1:10 to play. Junior quarterback Reggie Bell managed the clock and drove the offense 51 yards before leaving the field to leave the fate of the game in the hands of special teams once again.
With seven seconds left, the Dawgs' field goal unit had their chance at redemption. Ford stuck the kick and the Bulldogs won the game.
The Dawgs got off to a quick start by scoring the first 10 points of the game, but surrendered 21 unanswered points in the second quarter to enter the half facing a 21-10 deficit.
The second half included eight turnovers between both teams, but the Bulldogs ended up on top.
Bell finished 22-40 for 242 yards, a touchdown and three interceptions through the air, but made his biggest mark on the game through his rushing stats. He led the team on the ground with 151 yards and two touchdowns.
Ferris junior running back Jahaan Brown also capped 100 yards by rushing for 113 on 17 attempts.
Sophomore wide receiver Malik Taylor led the receiver corps with 138 yards, nine catches and a touchdown.
Ferris senior linebacker Anthony Darkangelo set up residence in the Huskies' backfield on his way to 3.5 tackles for loss, a sack and a QB hurry.
With the win, the Bulldogs tied the school record for consecutive regular season victories at 27. The previous record was set between Oct. 23, 1993, and Sept. 14, 1996.
The Dawgs will be on the road yet again next week when they take on Northwood in Midland on Saturday, Sept. 10, at 1 p.m.