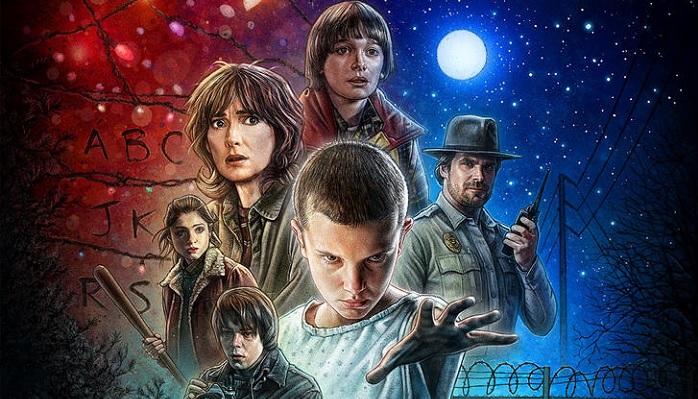 The Netflix original series and supernatural drama, 'Stranger Things' has become an Internet sensation and generation hopping TV success.
Created by the Duffer Brothers, the series premiered this past summer on July 15, and has since garnered critical acclaim.
Stranger Things takes influence from the late '70s and '80s works of Steven Spielberg, George Lucas and Stephen King. Set in a small Midwestern town where supernatural events continuously occur, the protagonists begin to lose their innocence and a government experimentation lab is discovered.
The story is set in the fictional town of Hawkins, Indiana and begins on Nov. 6, 1983. The plot follows the disappearance of 12-year-old Will Byers and the search for him by his mother, brother, police chief and his best friends with the help of a telekinetic girl named Eleven. The story unfolds during eight episodes.
At first, Stranger Things appears as a typical 1980s horror–themed TV show or movie, although it is far from typical. The mystery is intriguing and does not follow the standards of film writing. Without revealing spoilers for those who have yet to watch, a clear inspiration for the story are the works of Stephen King, who individualizes very well and has tendencies to kill off main characters.
The protagonists in the story are 12-year-olds Michael, Dustin and Lucas who play Dungeons and Dragons, but are forced to embark on a search mission for their friend Will once he disappears. Throughout their journey they meet Eleven, a young girl who says few words but has supernatural powers. Jonathon is Will's older brother and a social outcast in Hawkins whose journey to find his brother parallels that of Michael, Dustin and Lucas. The main characters are reminiscent of the cadaver-searching boys from 'Stand By Me,' a movie based on the Stephen King novella "The Body." Stranger Things parallels the boys' loss of innocence in a similar fashion.
Another main character is Police Chief Jim Hopper, who leads the police search for Will and teams up with his mother Joyce. Hopper's relentless effort to find the boy leads him to a US Department of Energy complex in Hawkins, which turns out to be a secret government human experimentation lab that mirrors the MK-Ultra program by the CIA.
Other characters include Michael's older sister Nancy, her love interest Steve Harrington and a mysterious monster that is terrorizing the once tranquil town.
Prior to the release of Stranger Things, there was not a lot of buzz for the show. The only instantly recognizable cast member is Winona Ryder, who portrays Will's mother Joyce, a distressed single mother whose youngest son vanishes. Within its first 35 days, the program averaged a total of 14.07 million adult viewers ages 18-49. This one statistic makes season one of Stranger Things the third most watched Netflix original season within the last year, trailing only season one of "Fuller House" and season four of "Orange is the New Black." The series also scored a rating of 95 percent by review aggregator website, Rotten Tomatoes.
Stranger Things is a generationally diverse series. Preteens, teens, young adults and middle-aged adults are all targeted audiences. It is also not just a supernatural horror mystery. It is much more of a drama than anything else.
Netflix has renewed Stranger Things for a second season set to premeire in 2017.