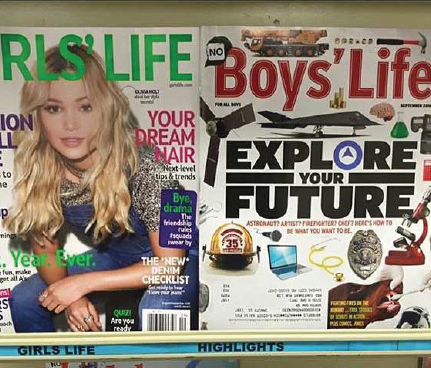 Growing up, I was lucky enough to have parents that were invested in my future. They wanted me to become smart, happy, ambitious and successful in life. Up to this point, I feel like I have become all of those things. That is partly thanks to them, but also the many years it took to build up my confidence and realize that I can do anything I set my mind to.
I have no idea what it is like to be a parent and raise a child in this world, and I can only imagine that it's increasingly harder as the popularity of social media rises. But, we need to teach girls to set their standards high. That goes for not only parents but us as a generation, too. For example, I recently saw this photo posted by Amy Schumer on Instagram (see attached photo).
Although I'm sure this wasn't intended, it's shit like this that sends a strong message to young girls about what they "should" be doing versus what they could be doing. We need to teach them to care about their future and what they think of themselves instead of what other people think of them. Girls should be able to take risks, try new things and have goals without someone saying, "Don't get your dress dirty".
As a girl myself, I know the pain of constantly worrying about how I look or act. It wasn't until college that I realized I could do something worthwhile with my life. It wasn't until then that I really even thought about it, despite my parents trying to tell me. See, it's not just parents that influence us but every day interactions as well.
It's time to celebrate and encourage girls' minds.