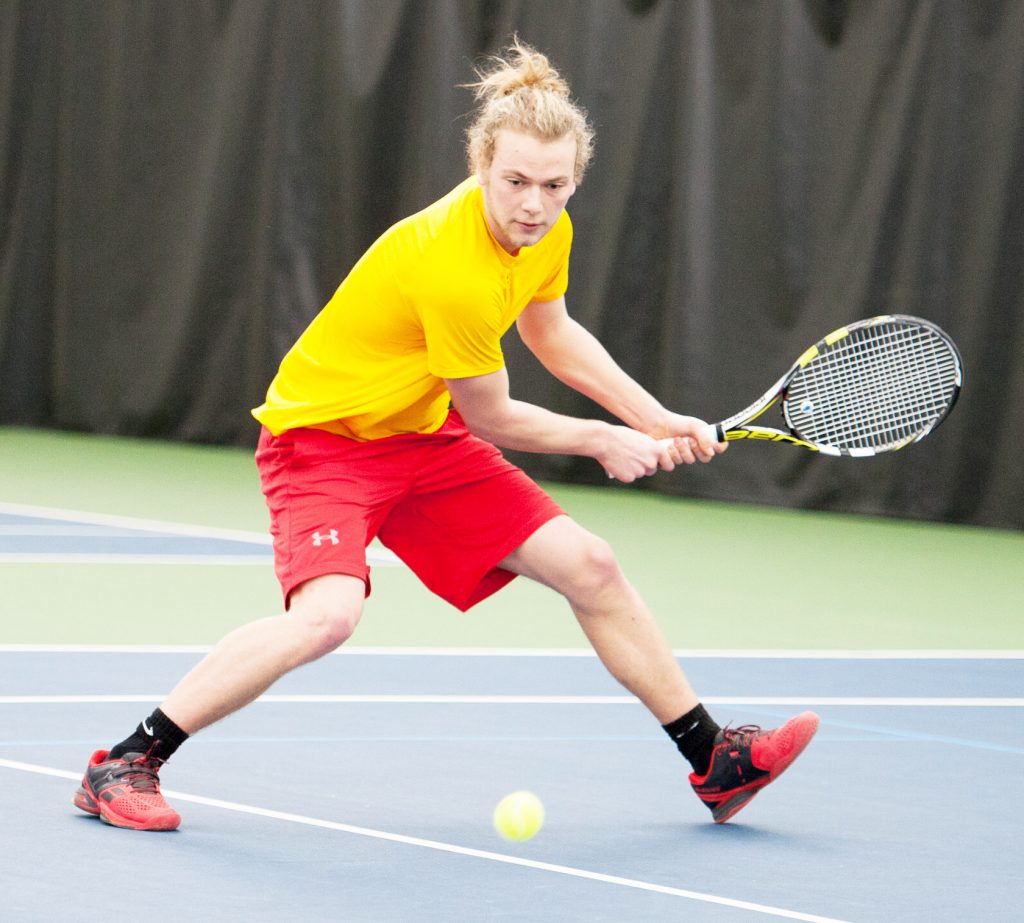 Till von Winning is winning on the court and in the press as this week's Top Dawg. The German-born sophomore tennis player went undefeated at the Bulldog Invitational this weekend in No. 1 singles and No. 1 doubles action.
Winning won his first singles match in straight sets then his next match in a hard fought battle by a score of 6-1 and 7-5. Winning teamed with sophomore Steward Sell to win three doubles matches by scores of 8-3, 8-0 and 8-3.
Winning was one of many Bulldogs with outstanding performances in their final showing of the fall season. Overall, Ferris went 34-4 in singles action. Performing in the top flight, Winning shined a little brighter than the rest.
The Ferris men's tennis team will resume play in late February when the Bulldog tennis squad will look to continue the fall's success.