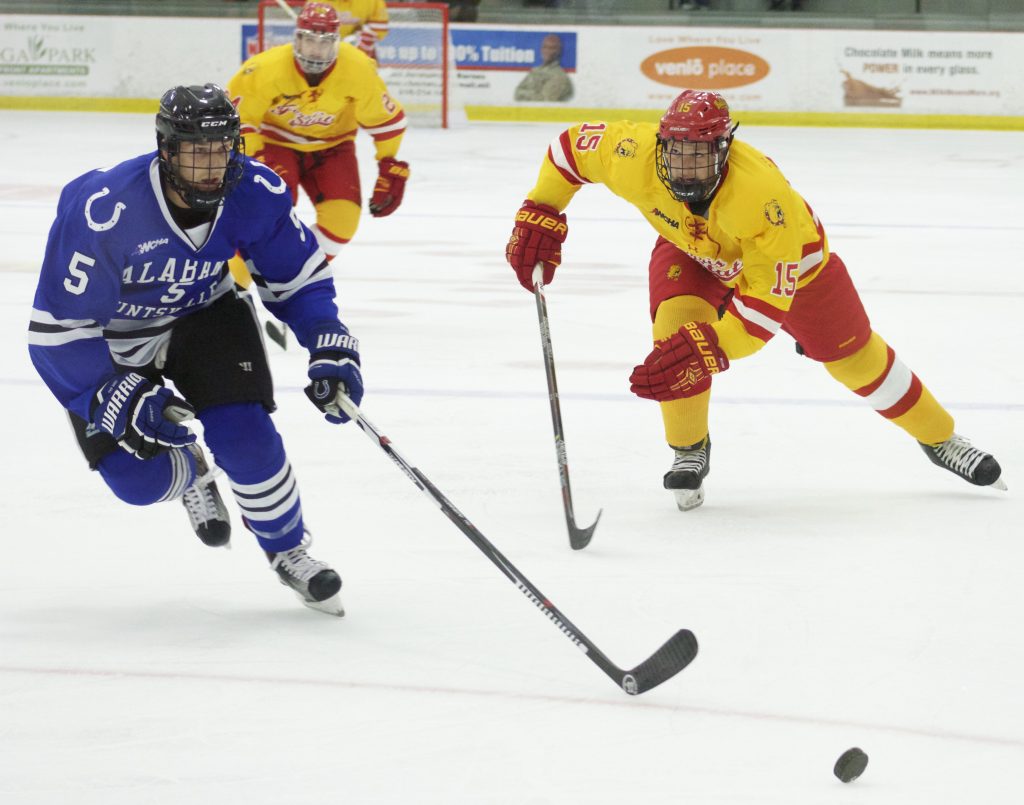 The Ferris State hockey team began their 2016-2017 season with a 2-1 loss to the Alabama-Huntsville Chargers on Saturday evening.
The Bulldogs never saw the lead as Alabama-Huntsville struck first with a goal by junior forward Max McHugh at the 5:21 mark of the first period. The Chargers wouldn't hold the lead for long as FSU junior forward Mitch Maloney added a goal of his own about halfway through the first.
Maloney's goal marked the third straight year that the Macomb native has scored in the first game of the season. The goal was assisted by freshman defenseman Joe Rutkowski and redshirt freshman forward Craig Pefley, who both tallied their first points in their college hockey careers.
In the second, Alabama-Huntsville would capitalize on a bad line change by the Bulldogs when UAH sophomore forward Hans Gorowsky finished a breakaway to give the Chargers a 2-1 lead.
The remaining third period would not see a goal as the Chargers skated off the ice with a victory in the first game of the college hockey season.
The Bulldogs heavily outshot the Chargers 38-26 while UAH senior goaltender Matt Larose made 37 saves on the night. Ferris sophomore goalie Darren Smith saved 24 shots in the loss.
Ferris State and Alabama-Huntsville will face-off tomorrow, October 2 at 3:07 p.m. for the second game of the series at Ewigleben Ice Arena in Big rapids.