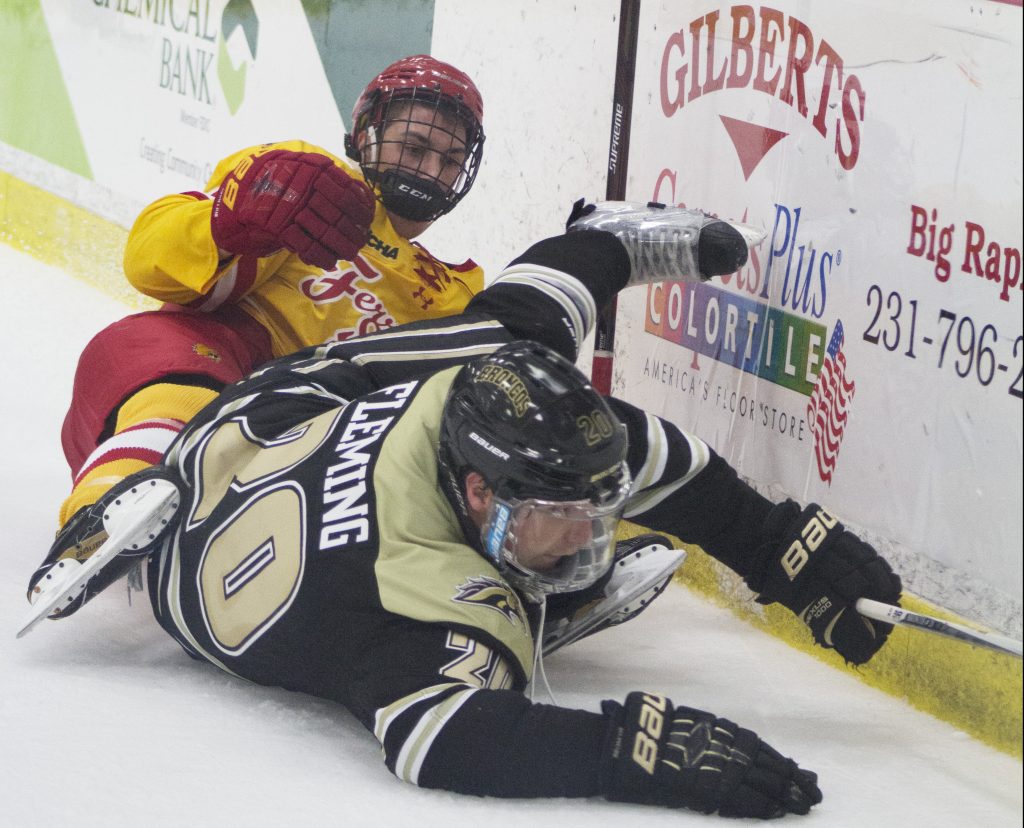 The Ferris State hockey team is 0-4.
The last time the Bulldogs started a season at 0-4 was after a loss to Ohio State on October 16, 2004.
In their fourth game in seven days, the Bulldogs couldn't get it done in a 2-1 loss to the Western Michigan Broncos at Lawson Ice Arena in Kalamazoo on Saturday night.
The Bulldogs took an early lead with a power-play goal by senior forward Chad McDonald at the 12:34 mark of the first period. Freshmen forwards Craig Pefley and Taylor Fernandez assisted the goal.
The ensuing 47:26 was all Western Michigan.
Ferris State recorded nine penalties for a whopping 18 penalty minutes in the contest for the second consecutive night.
Playing nearly one-third of the game down a man, Ferris State sophomore goaltender Darren Smith stood on his head for much of the game, but it wasn't enough for the Bulldogs. Smith made 39 saves, including several on breakaways.
It was obvious that the Bulldogs missed veteran forwards Gerald Mayhew and Andrew Dorantes. Neither player dressed for the game due to injury. The offense struggled to create many good scoring chances and were outshot by the Broncos 41-18 in the contest.
Both Western Michigan goals were scored in the second period. Sophomore forward Matheson Iacopelli scored at the 8:10 mark, and just over four minutes later junior defenseman Scott Moldenhauer netted the game-winning goal for the Broncos.
Ferris State will have a shot at their first win of the season against the No. 11 ranked University of Michigan Wolverines on Saturday, Oct. 15, at Ewigleben Ice Arena at 7:07 p.m.