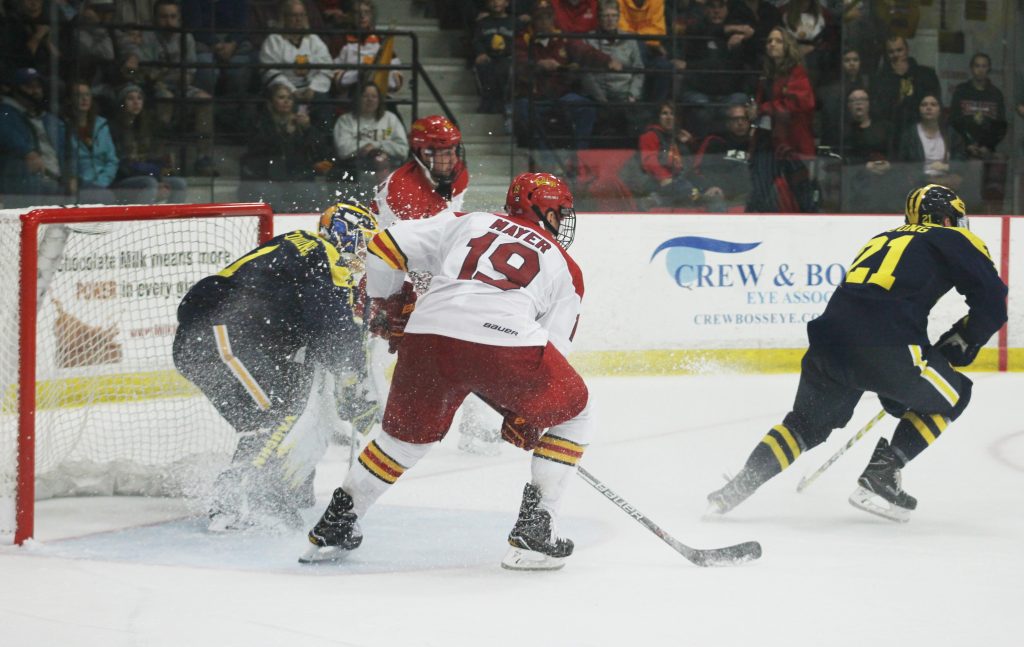 The Ferris State hockey team dropped to 0-5 on the season, following a tough 2-1 loss to the Michigan Wolverines on Saturday night.
Ferris had plenty of good opportunities to get on the board, as they outshot the Wolverines 29 to 16, but had trouble finishing in front of Wolverine freshman goalie Jack Lafontaine.
The Wolverines found the net first with a goal by freshman center Jake Slaker 7:05 into the second period. Slaker's goal was assisted by senior forward Alex Kile and junior forward Dexter Dancs.
It looked as if the Bulldogs would comeback as they gained momentum following a third period power-play goal by junior forward Andrew Mayer.
Soon after the goal, Ferris found themselves on the man advantage twice more but couldn't convert. Instead it was the Wolverines who capitalized on a Ferris State penalty for their second power-play goal of the game, taking a 2-1 lead late in the third.
That score would hold until the final buzzer.
Ferris State came into the game without some key players, including last year's leading scorer and senior forward Gerald Mayhew and junior forward Andrew Dorantes due to injury.
The Bulldogs will look for their first win of the season as they take on Northern Michigan at 7:07 p.m. on Friday, Oct. 15, in Ewigleben Ice Arena.