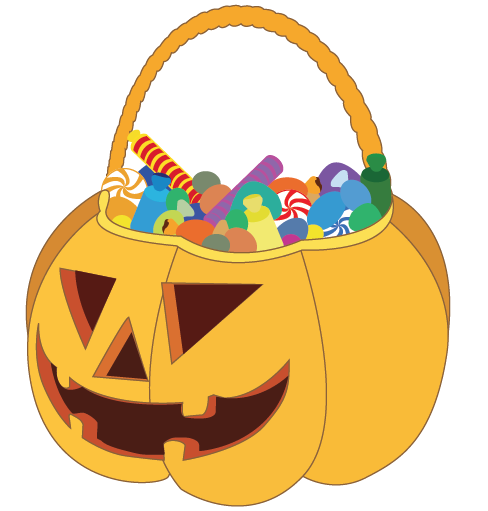 Halloween is approaching, which means only one thing; my sweet tooth is preparing for its annual epic orgasm.
My taste buds are already salivating at the thought of Twizzlers, Twix bars, M&M'S, Mike & Ikes, Dots and any other sweet treats that accumulate in the pit of my pillowcase. Trick-or-treating is one of my favorite American past-times. It is the one day out of the entire year I feel no form of guilt for eating candy.
The issue is that many people believe college students are too old for trick-or-treating.
In a recent survey conducted by the Today show, 73 percent of those surveyed agreed that at some point between the ages of 12 and 17, children should call it quits.
Trick-or-treating seems to end for students once they enter college. The belief is that college students are too old to knock on doors and scare folks for candy. College students are old enough to buy themselves candy.
It is one thing for adults to look at college students and say, "okay, you kids are too old to ask for candy." But, it isn't just adults who think this; students also think they have outgrown the childish event of trick-or-treating.
These are great fallacies, and by no means are we too old to trick-or-treat. Trick-or-treating is fun and would be a great campus and town event for Ferris.
If all student houses prepared themselves with a bowl of candy, we could have a huge student trick-or-treating event on the night of Halloween. Fraternities could use this event as a recruiting tool, and underclassmen on campus would have a great opportunity to spend a night off of campus.
Also, a mass amount of students indulging on the teeth-rotting wonders means that dental services will be required. Dental hygiene students are frequently asking students on campus to take part in their practice sessions for professional experience. A trade-off to consuming candy on Halloween means you can get free dental services and allow a Ferris student to get worthy experience. It's a win-win situation.
It's time we brought trick-or-treating back into our college lives. There is nothing wrong with trick-or-treating. I went my senior year of high school and had a phenomenal time with my friends. Sure, we got the looks as to why are the older teenagers asking for candy but what would you rather us do? Drink Steel Reserves and smoke weed, or dress up in funny costumes and ring neighbors' doorbells asking for them to put chewy candy in our pillowcases. I'd choose the latter.