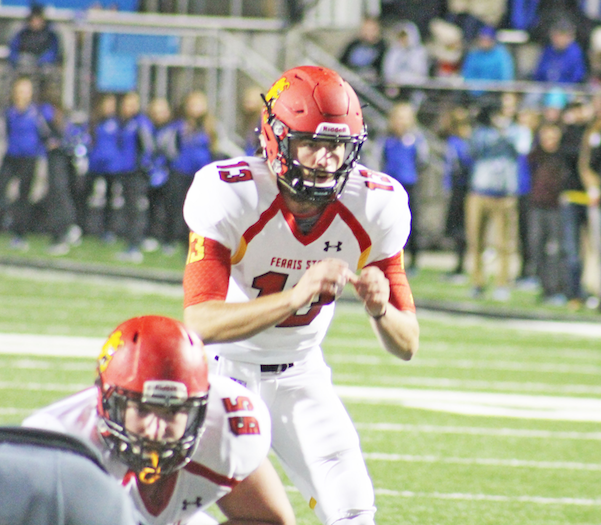 Punters are people, too.
Especially when they master the art of pinning the opponent deep. Senior quarterback/punter Trevor Bermingham kicked his way into this week's Top Dawg. This 6-foot-4-inch veteran out of Addison, Illnois had a near perfect day punting as he pinned the Wayne State Warriors deep and often in Saturday's home victory.
Bermingham punted four times for an average of 55.3 yards per kick. He pinned the Warriors inside their own five yard line three times with two landing at the two. With poor field position most of the game, Wayne State struggled to find the endzone.
The Bulldog's punting formation is unorthodox with two punters side by side, both with hands ready to catch the snap in an attempt to conceal which side of the field the ball will be placed. Both punters roll out to their respective sides after catching the ball and use a rugby-style stick with a side-winding motion. Birmingham has had success most of the season with the backspin he puts on the ball which allows it to bounce straight up after it lands.
Bermingham averages 48.3 yards per punt on the year and has had 11 punts land inside the 20 yard line. Despite being Jason Vander Laan's back up quarterback for three years and now Reggie Bell's, Bermingham has made his mark on the Bulldogs as a punter.