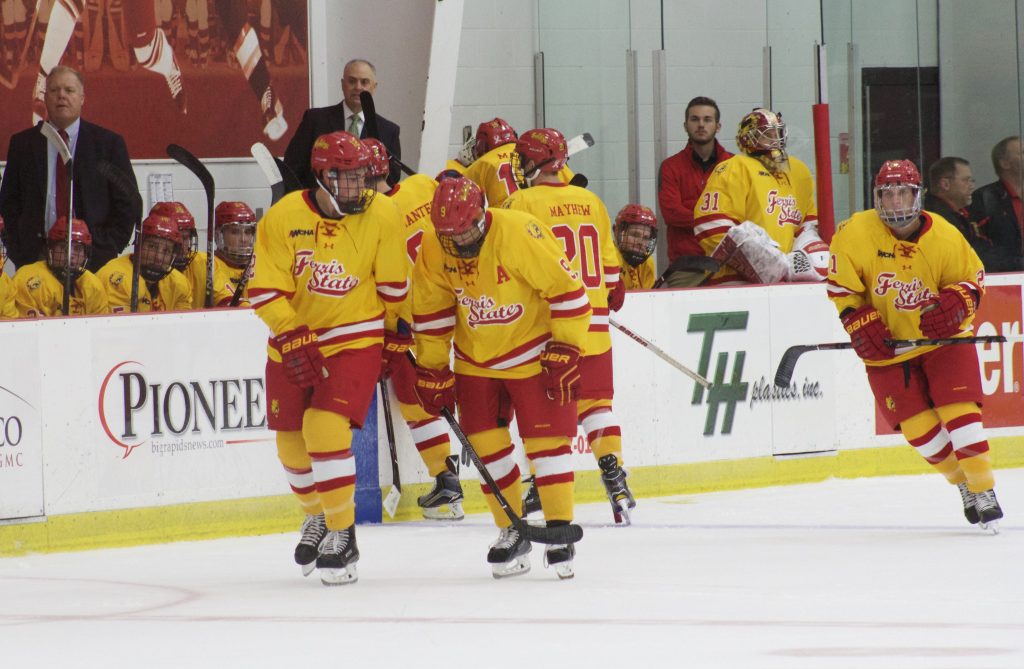 The Ferris State hockey team simply got outplayed by the Bowling Green State Falcons on Friday night.
The Bulldogs only got 15 shots on goal in the contest while the Falcons more than doubled that number, sending 34 shots on net in the Western Collegiate Hockey Association (WCHA) matchup.
The Falcons took the 4-1 win on their home ice in front of more than 2,500 attendees in a game that the Falcons had control of throughout.
Bowling Green scored two goals in the first 6:37 to take a 2-0 lead before Ferris State would cut the lead to one with a power-play goal by freshman forward Dominic Lutz, his first of the season. Only 22 seconds later, the Falcons would score again to regain the two-goal lead at 3-1.
The Falcons would net another goal late in the second period to take a 4-1 lead and the remainder of the contest went scoreless.
Both the Bulldogs and the Falcons are at the bottom of the barrel in the WCHA right now, as the Falcons picked up their first WCHA win, and the Bulldogs their fifth WCHA loss out of seven conference games.
Ferris State fell to 1-8-1 on the season, and will have a chance at redemption against Bowling Green as the two teams will face-off in Bowling Green at 7:07 p.m. tonight, Saturday, Nov. 5 for the second game of the series.