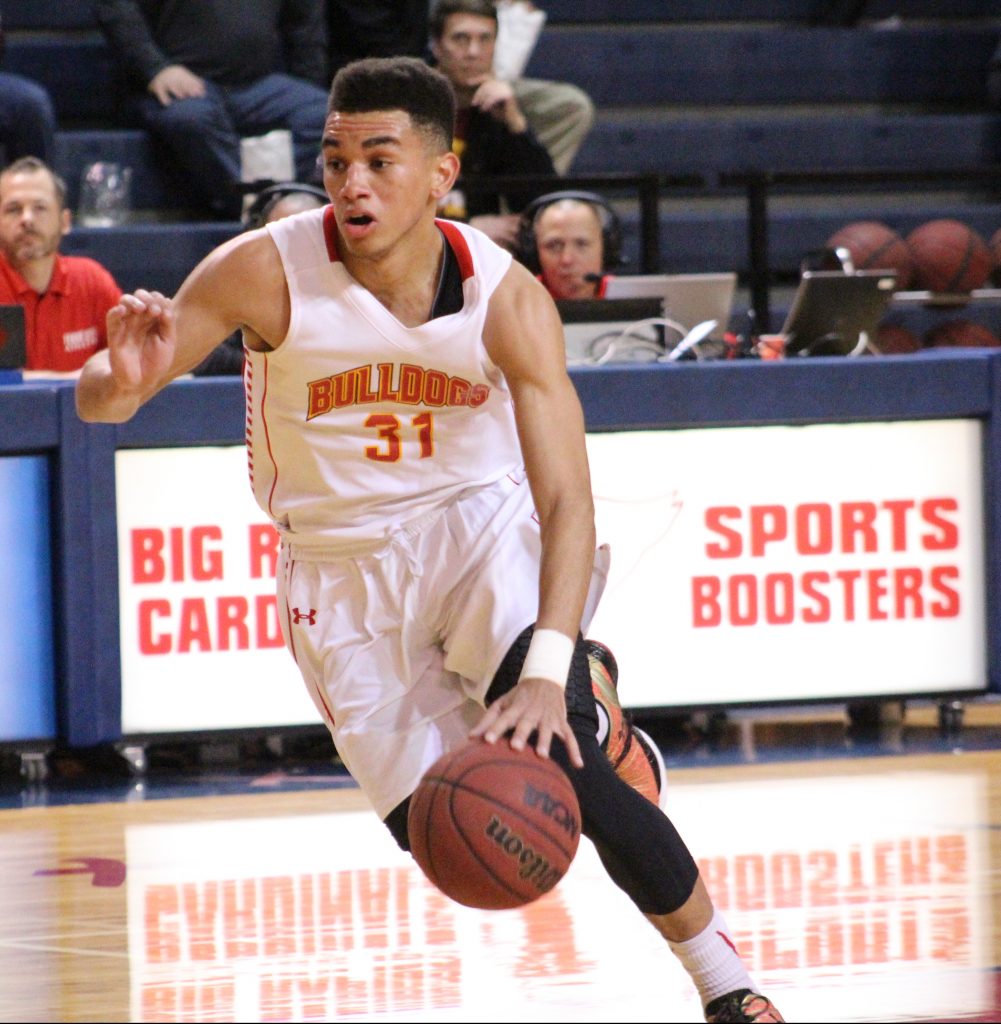 The Ferris State men's basketball team took down the Div. 1 Detroit Mercy Titans 85-79 in an exhibition game on Monday night.
The Bulldogs took the lead 9-7 on a 3-pointer by freshman point guard D'Angelo Hughes and never trailed for the remainder of the game. Ferris went on a 13-0 run for a two-minute stretch late in the first half to give the Dawgs a 45-27 lead and a little breathing room.
They would hold off the Titans for the rest of the game for Ferris State's first win against a Div. 1 school since a 2014 win against Bowling Green.
Ferris junior point guard Drew Cushingberry had a team-high 15 points in 23 minutes of playing time. He was followed closely by Ferris redshirt freshman point guard Greg Williams, who scored 14 points to go along with five assists.
Ferris sophomore center Zach Hankins had a huge night with a double-double, 12 points and 14 rebounds and six blocks in the contest.
The Bulldogs will begin their regular season at the GLIAC/GLVC Classic against Missouri-St. Louis at 8:15 p.m. Friday, Nov. 11 in St. Louis.