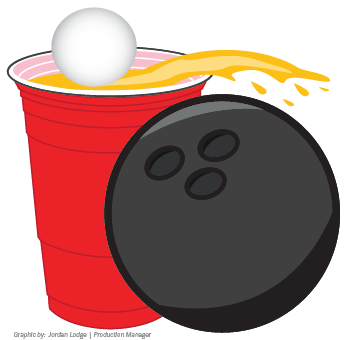 The Gate announced that on Sunday, Jan. 1, 2017, they will be closing their doors and moving back to their original location.
The original location is on the east side of town next to Arbys.
According to manager AJ Lytle they have been at this location on Perry Street for nine years.
"Due to setbacks we needed to sell, and instead of taking the bowling alley out of Big Rapids, we are just going to move it," Lytle said.
According to owner Mike Blackmer via a Facebook post, the new location will be a 12- lane house.
"It will mostly be a bowling alley, with a small bar, and mainly focused on bowlers and families," Lytle said. "Unfortunately, we will no longer do Beer Pong tournaments on Tuesday nights."
Ferris music industry management junior and frequent Gate patron Cat Lawler is bummed about the relocation.
"I use to go every Tuesday because they had the best deals, and I really like the feeling of the current location," Lawler said. "I think that more students will congregate at Shooters now or just other houses."
According to Lytle, The Gate is excited about the move.
"It will be a great experience," Lytle said. "There will be less stress with a smaller building, and it'll have a great atmosphere and be more family oriented."
The Gate is hoping to reopen the first two weeks of February and is looking forward to the future of bowling in Big Rapids.