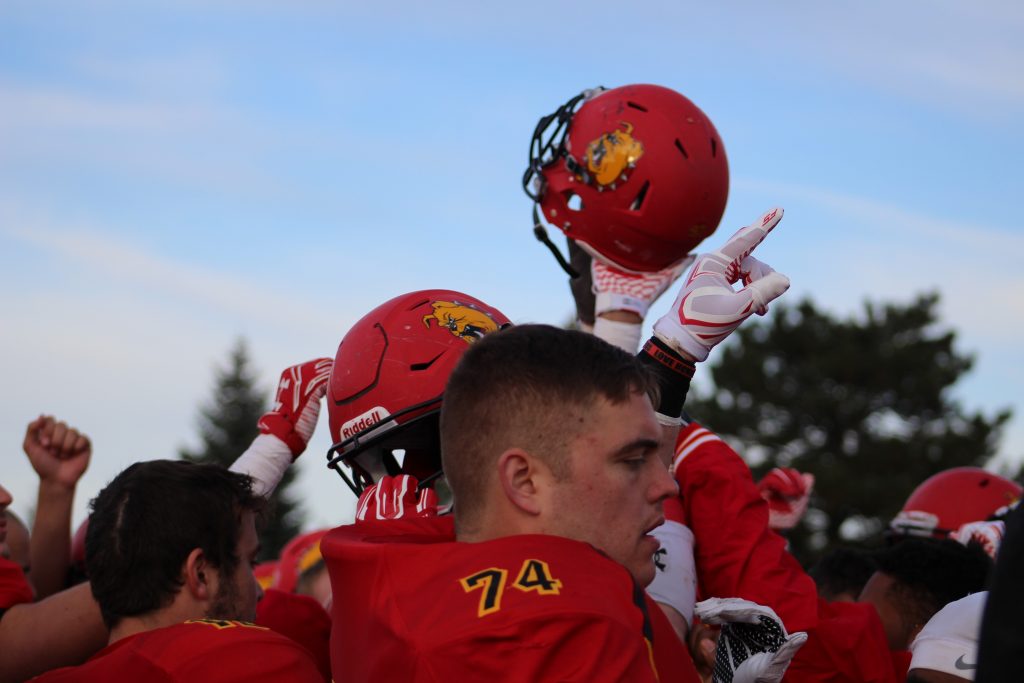 The Ferris State football team is now aware of who they will face in the first round of the NCAA Div. 2 playoffs.
The Bulldogs received a No. 2 seed in Super Region Four and will host the No. 7 seed Midwestern State Mustangs. Ferris State finished their regular season with a 51-17 victory over Saginaw Valley State to get to 9-2 on the season. Midwestern State on the other hand is coming fresh off a loss to Eastern New Mexico State in their last regular season game.
Prior to both teams playing their final regular season game, the Div. 2 American Football Coaches Association Coaches' Poll had Ferris State ranked at No. 18 and Midwestern State at No. 12 on their Nov. 7 rankings.
This marks the third straight season that the Bulldogs have made the playoffs, but they have not made it past the second round in either of the last two years. In 2014, Ferris was ousted by Great Lakes Intercollegiate Athletic Conference (GLIAC) opponent Ohio Dominican in the first round, and last season by another GLIAC foe, Grand Valley State in round two.
The No. 1 seed in Super Region Four this year is FSU rival Grand Valley State, who will get a first-round bye for being the No. 1 seed.
The winning team of the matchup between Ferris State and Midwestern State will take on the winner of No. 3 Southwest Baptist University and No. 6 Colorado Mines in round two.
The Bulldogs have home field advantage against the Mustangs and will play on Saturday, Nov. 19, at Top Taggart Field. The time of the game is to be announced.