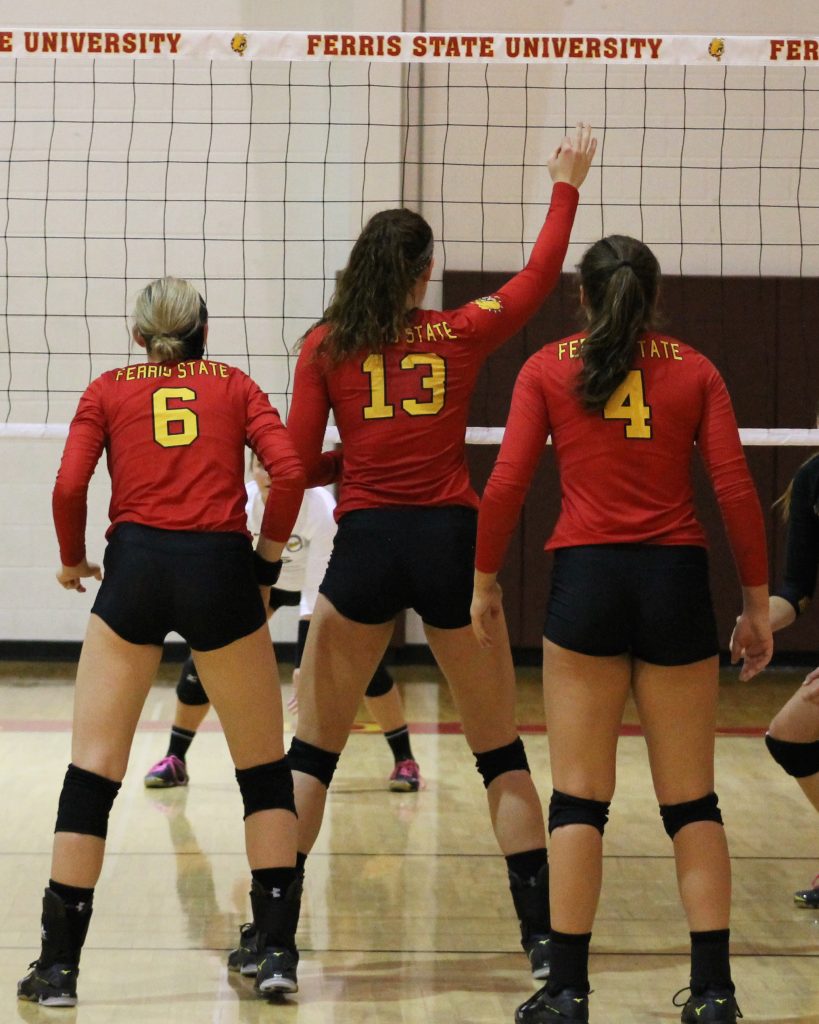 The Ferris State volleyball team is moving on to the Great Lakes Intercollegiate Athletic Conference semi-final game.
The Bulldogs took down Grand Valley State 3-1 on Wednesday night, Nov. 16, at Ewigleben Sports Arena. After taking the first set 25-21, the Bulldogs fell in the second 25-19 before taking the final two sets in close fashion.
Ferris State freshman hitter Allyson Cappel led the Bulldogs with 17 kills to go along with 12 digs on the night. Ferris junior hitters Ayanna Buckley and Maria Kronner contributed 14 and 10 kills, respectively. Senior setter Stephanie Sikorski had 44 assists and 18 digs, while junior libero Lauren Reminga had a team-high 23 digs.
The Bulldogs improved to 26-5 on the season and have now increased their winning streak to 22 matches. Ferris State will play in the semi-final match against the winner of Saginaw Valley State and Michigan Tech on Saturday, Nov. 19. The match will be played at Ewigleben Sports Arena, the time is to be announced.