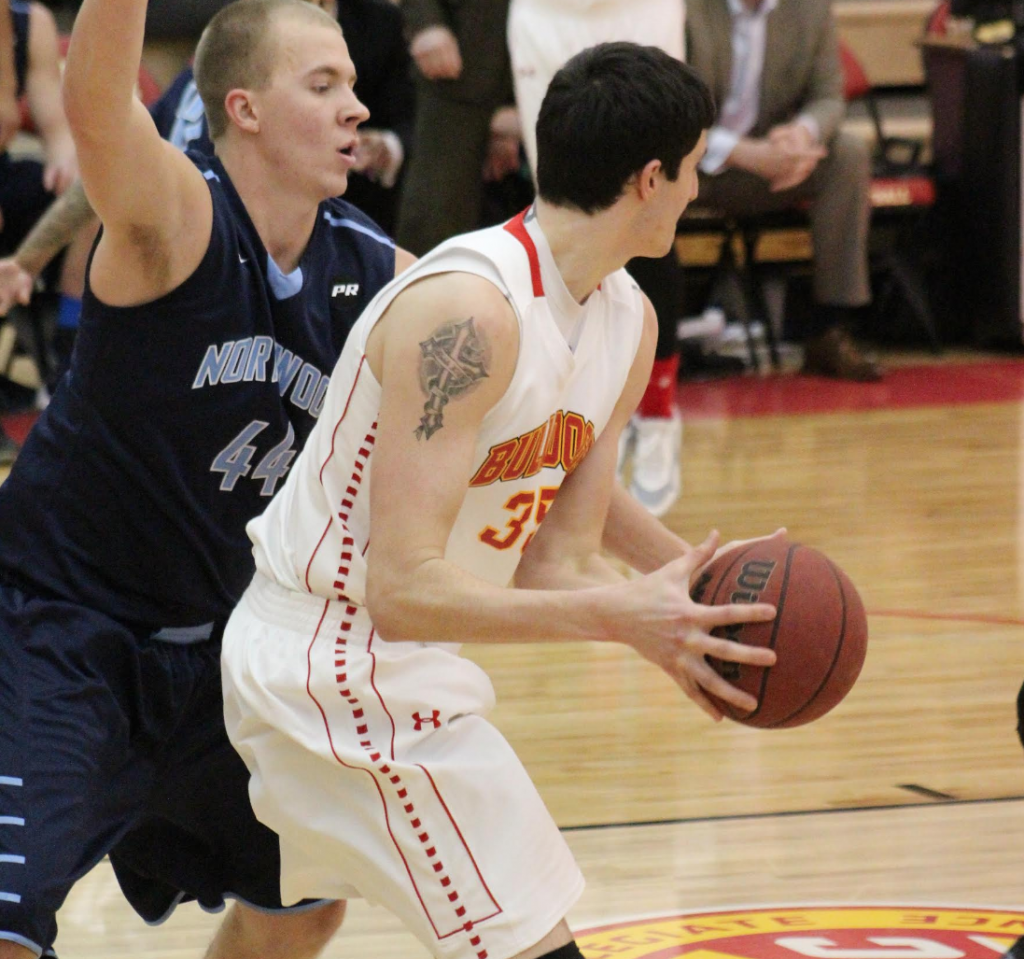 Center Zach Hankins is a mountain of a man at 6-foot-10, making it no surprise that he edged out the competition to become this week's Top Dawg.
Hankins, a sophomore for the Bulldogs, has jumped into the starting role in 2016 after the departure of former Ferris standout center Jared Stolicker. After losing the team's top three rebounders to graduation, Hankins will be depended on mightily to crash the glass and give the Dawgs their second consecutive rebound title in the GLIAC.
After two strong outings over the weekend in St. Louis, Hankins appears ready to give the Bulldogs all of the production they need and more.
Hankins dropped 18 points and grabbed 7 boards against Missouri Friday night and didn't stop there. Hankins recorded a double-double in Saturday's matchup against Quincy, posting 12 points and 11 rebounds. After seeing minimal play last year, Hankins has jumped leaps and bounds, leading his team through the first two games in rebounds with 18 and scoring 30 points, which is good enough for second on the team.
With a whole season left to go, only time will tell if Hankins can keep his stat line consistent. Hankins will look to further the Bulldogs' 2-0 record as they take on non-conference opponent Lewis 4 p.m. Saturday, Nov. 19, at Wink Arena.