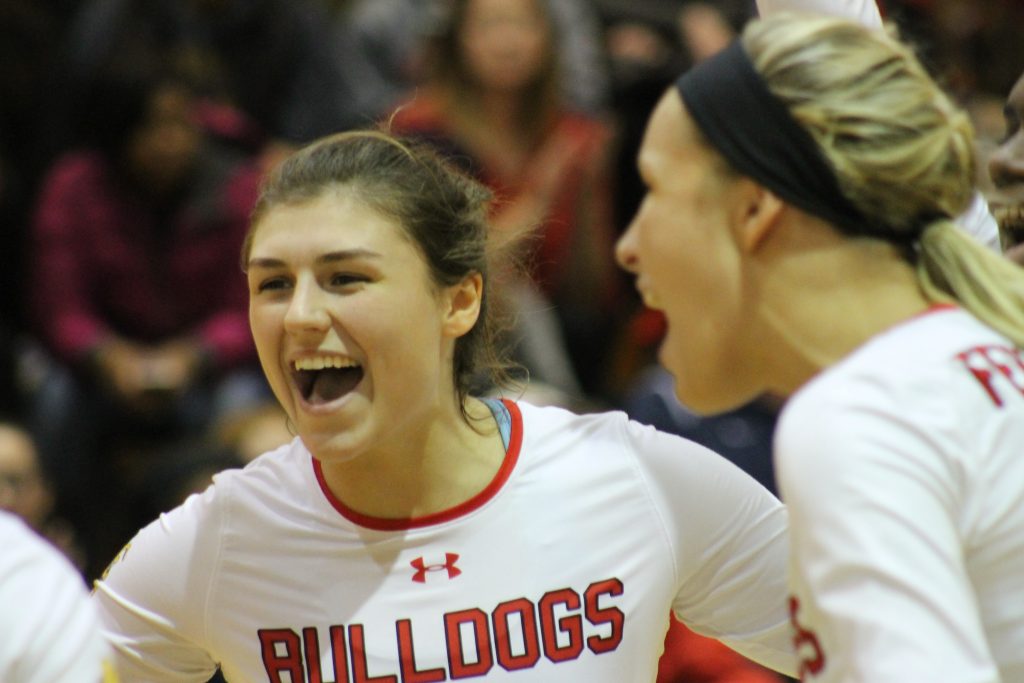 The Ferris State volleyball team has now won their third straight GLIAC Tournament Championship and their 24th consecutive match.
The Bulldogs swept the Ashland Eagles in the title game after toppling Grand Valley State and Saginaw Valley State on their road to the tournament finals.
Ferris State were trailing for much of the first set but the team grinded out a 28-26 victory to take the first. The Bulldogs got off to a hot start in the second set, winning the first five points but were brought back down to earth as Ashland worked back to tie it up at 19-19.
Ferris junior hitter Maria Kronner capitalized on a set from senior setter Stephanie Sikorski with a kill to take the 20-19 lead. The Dawgs would not give up the lead and took the second set 25-22.
The third set saw Ferris State dominate 25-14 for a 3-0 victory at Ewigleben Arena.
Ferris freshman hitter Allyson Cappel had a game-high 17 kills on the night along with eight digs. Ferris junior hitter Ayanna Buckley had a nice showing with nine kills and a kill percentage of .500.
The Bulldogs will go on to play in the Div. 2 playoffs. The Dawgs will figure out their matchup during the NCAA Div. 2 Volleyball Selection Show 7:30 p.m. Monday, Nov. 21.