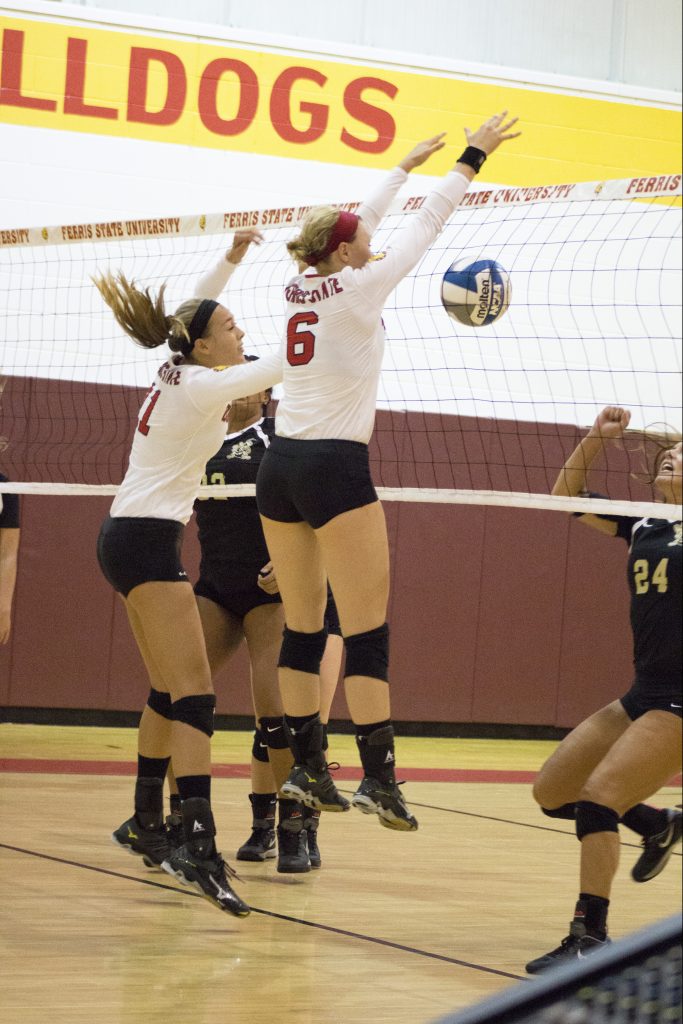 The Ferris State volleyball team has landed a No. 1 seed in the National Collegiate Athletic Association (NCAA) Div. 2 National Tournament.
Ferris State, the top seed of the Midwest Region will take on the No. 8 seed Truman State Bulldogs (Mo.) in the first round of play.
The Bulldogs of Ferris State are coming off their 24th straight win in the Great Lakes Intercollegiate Athletic Association (GLIAC) Tournament Championship against Ashland, but Ferris State aren't the only Bulldogs on a win streak.
Truman State went into their conference tournament with a losing record, but won three straight matches to take the Great Lakes Valley Conference Tournament Championship. With the conference championship, Truman State was given an automatic bid into the NCAA Tournament with an 18-16 record.
Ferris State and Truman State faced off earlier this season on Oct. 14 when Ferris swept Truman 3-0 at the Midwest Region Volleyball Crossover tournament.
Ferris State (28-5) was knocked out in the third round of the NCAA Tournament last season in the Midwest Regional Final.
The two teams will square off at Ewigleben Arena in Big Rapids. The time and day of the match is to be announced.