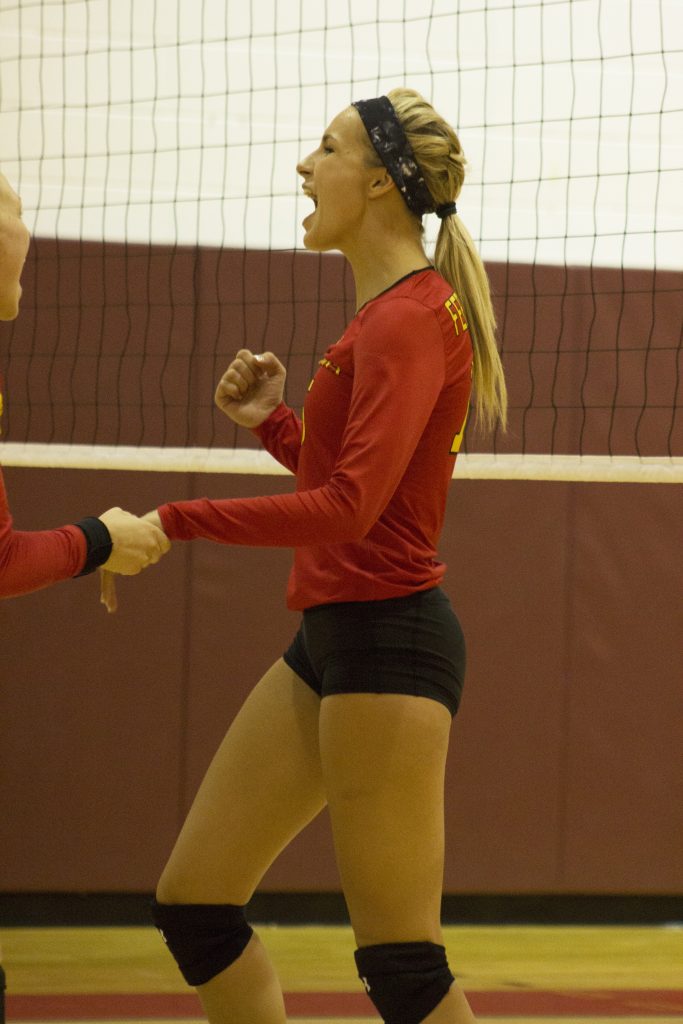 A 24-game win streak that has held strong since September is on the line for Bulldog volleyball in the first round of the NCAA Div. 2 Midwest Regional Quarterfinals.
No. 1 seed Ferris State volleyball is looking at a first round rematch against the Bulldogs of Truman State University, a team that Ferris beat 3-0 in the first round of the Midwest Regional Volleyball Crossover earlier this year.
The Dawgs will look for a similar result with help from freshman outside hitter Allyson Cappel, who has been a force on the court this year for Ferris State, leading her team in kills with 408.
"I don't think we are feeling the pressure too much," Cappel said of the Dawgs' berth into the tournament.
Cappel added: "We know what we need to do in this week and we are not focused on outside factors such as our streak and seeding. We are focusing on one game at a time and not worrying about the future results."
The program has not allowed an opposing team to win more than one set since late October against Wayne State, winning every game since either 3-1 or 3-0.
On the other end of the spectrum from the young Cappel, libero Kaley Konjarevich is a senior who has been around for the team's past few successful seasons. Konjarevich, just like Cappel, was adamant on the fact that the team is focused on the game ahead and not their 24-game win streak.
"We do not feel any pressure towards keeping our streak going because it is not something we have focused on," Konjarevich said.
The Dawgs ran away with the Great Lakes Intercollegiate Athletic Conference (GLIAC) Title last year, a season where they lost only three games total, only to fall to two-seed Rockhurst in the NCAA Regional final.
"We do not compare ourselves to last year's team," Konjarevich said. "We have worked really hard to stay present in every moment, whether that is during practice or during a game. The work we have done and continue to do is what will carry our team during this post-season."
The berth into the tourney will be the team's 11th entry and sixth consecutive, under Head Coach Tia Brandel-Wilhelm. Brandel-Wilhelm's 21 seasons at the helm of the Bulldogs have been impressive, especially as of late, as she led the Bulldogs to their first No. 1 nationwide ranking in Ferris State history during the 2015 season.
As the hosts for the Midwest Regional Tournament for the second straight year, Ferris State will be playing at home 5 p.m., Thursday, Dec. 1, at Wink Arena.