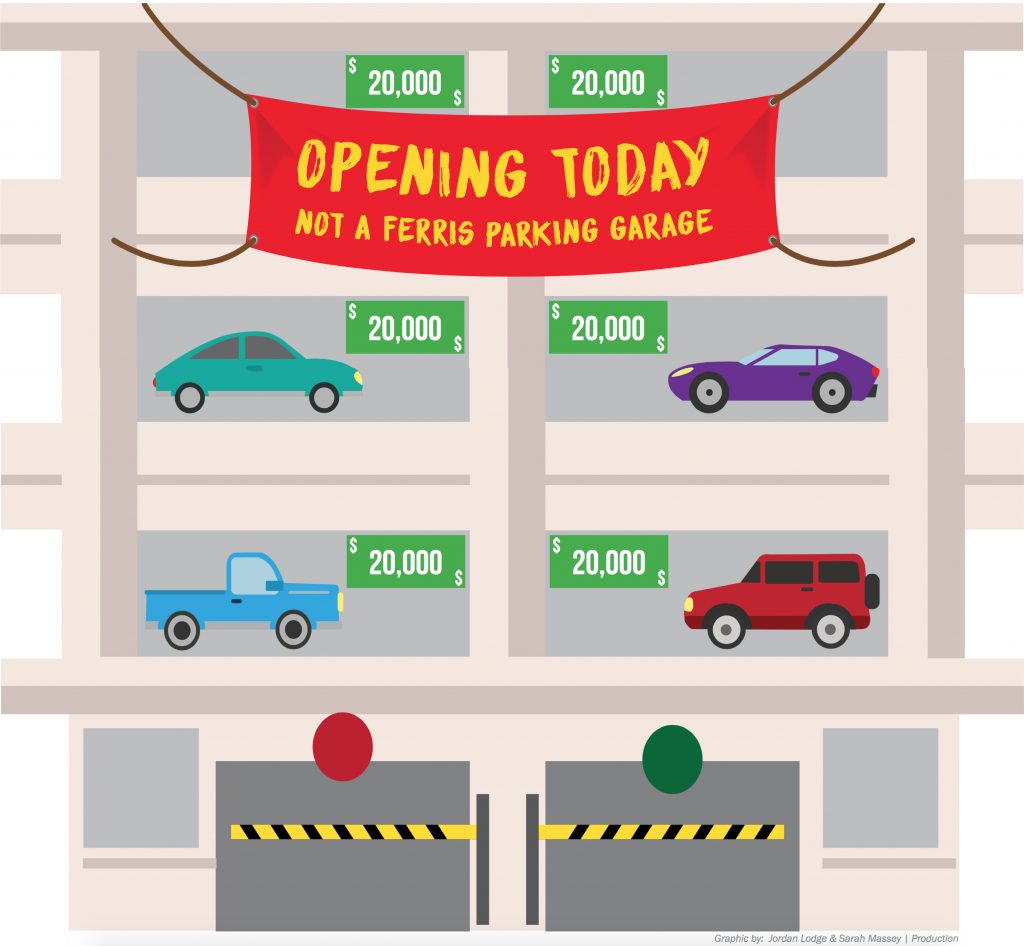 Parking will always be a problem on campus. Many students wondered why Ferris hasn't built a parking garage to make parking easier and the answer is not because of city ordinances.
A parking garage would make the lives of commuter students easier but is not practical for Ferris or Big Rapids.
"The city has never told Ferris 'no' when talking about a parking garage. We have some construction and zoning regulations but our disposition is to assist in growth and development," said Big Rapids City Manager Steve Sobers. "We never take a 'stopping' position."
According to Sobers, the city and university work together in planning and communication so that the infrastructure that is needed will always be available to make Ferris the best university in the state.
A parking garage will not help that matter.
Sobers says the city looked into parking garages a year ago when they were looking to renovate downtown near the Carmike Cinemas to add additional parking and soon abandoned the idea.
"Parking garages are very expensive," Sobers said. "They cost about $20,000 per parked car. A massive parking facility at Ferris would add considerable cost and ultimately raise tuition a significant degree."
Ferris public relations junior Alix Sermon believes that parking garages would help more students get to classes easier, and if they charged students for a pass to park in the garages rather than parking passes, more people would buy them.
"It usually takes me 10-15 minutes to find a parking spot and I leave my house 20 minutes earlier to give myself time to find a spot," Sirmon said. "I feel it would be worth it to put up parking garages regardless of the cost."