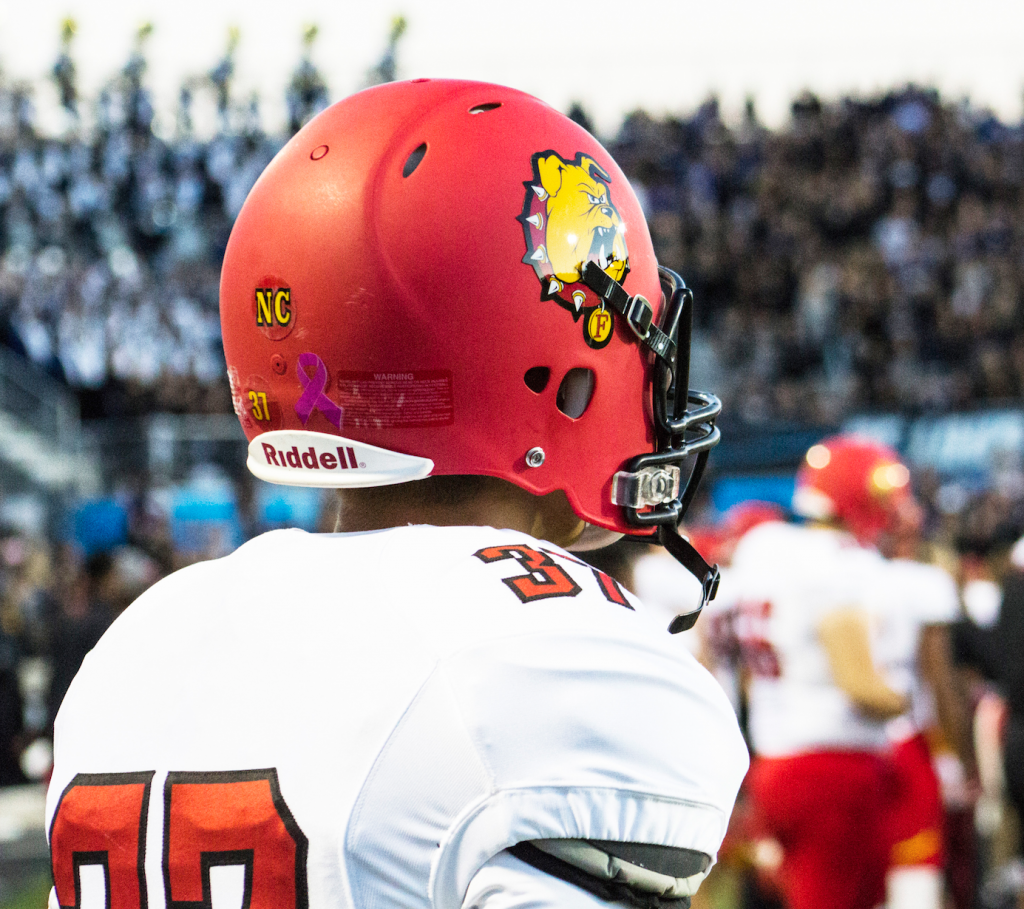 Thanksgiving was, "a little nicer" this year according to Ferrist State football Head Coach Tony Annese.
The Bulldogs defeated the Colorado School of Mines Orediggers 38-17 Saturday, Nov. 26, to advance to the Super Region IV final.
Ferris advanced to the Elite Eight of the NCAA Div. 2 playoffs for the first time since 1995 and will play undefeated rival Grand Valley Saturday, Dec. 3. The Bulldogs lost in the second round of the playoffs the last two years on Thanksgiving weekend.
"It's all about a different year. Our guys fought hard in both of our losses on Thanksgiving weekend the last two years," Annese said. "We fought hard this time. Good things are going to happen to people who do the right things and focus on being the best they can be. You can't find a better example of that than Trevor [Bermingham] and Shakur [Sanders]."
Senior receiver Shakur Sanders and sophomore receiver Malik Taylor have shown the ability to make key plays with senior quarterback Trevor Bermingham running the offense as effectively as junior quarterback Reggie Bell, who ran the offense for the first 10 games of the season.
"To me, it doesn't matter who's back there. They both want to win and they both have control of the offense," Sanders said.
Bermingham has an unbelievable 1,043 all purpose yards and 16 touchdowns in the last three games replacing Bell.
Sanders had 214 yards and a touchdown against the Orediggers in what was the best game of his career. These two seniors were part of Annese's original recruiting class, which has seen the team lose the last two years in the playoffs after undefeated regular seasons.
Both of those playoff losses were played in Big Rapids, including a loss against Grand Valley in 2015. That 38-34 loss came after Ferris dominated the Lakers in the regular season 61-24.
Grand Valley beat Ferris 35-23 Saturday, Oct. 8, this year giving the Bulldogs their second loss of the season and putting their playoff hopes in doubt. However, Ferris rallied off five straight victories, scoring over 40 points in every game to earn the No. 2 seed in Super Region IV.
The Bulldogs have a chance to reverse the roles of 2015 by spoiling an undefeated Grand Valley season and making a run at the Bulldogs' first ever national championship.
With a chance at redemption and to reach the national semi-finals with a win, the Bulldogs will have a lot on the line 1 p.m. Saturday, Dec. 3, when they take on the Lakers at Lubbers Stadium in Allendale.