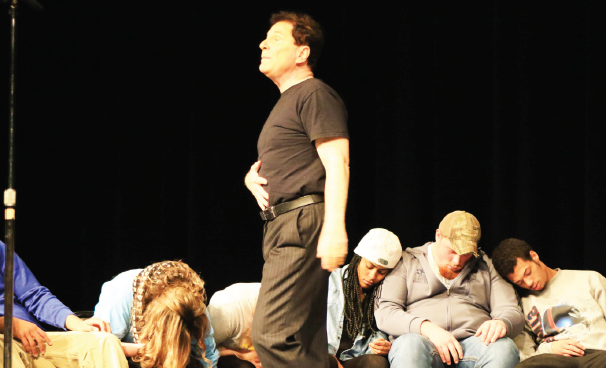 Entertainment Unlimited (EU) are set to host hypnotist Tom DeLuca once again to mesmerize Ferris students.
Hypnotist Tom DeLuca will return to Ferris 7 p.m. Thursday, Dec. 1.
"Tom DeLuca is known to be a Ferris State tradition," said Ferris hospitality management junior and EU member Justin Stevenson.
According to Stevenson, DeLuca has been coming to Ferris for approximately 25 years as part of a tour of Michigan colleges.
"It's always a really good show," DeLuca said. "They have a really good turnout, and the students are interesting."
DeLuca began inducing hypnosis as a therapeutic measure for a psychology professor, and his show has evolved independently ever since.
"All I work with are volunteers on stage," DeLuca said. "It's fun. You never know how it's going to go because you never know who will be up there."
DeLuca said he tries to fit different parts of the acts to the personalities of the people on stage.
"What I really like is the energy," DeLuca said. "We have some good crowds at Ferris."
DeLuca said he likes meeting people before the show and getting to know the people who have hosted him.
Twenty volunteers will join DeLuca on the stage for the performance and each show is different.
"My favorite part of the event is the interaction of the student body," Stevenson said. "Seeing the reactions to the show is hysterical. I love going to this show every year and seeing what he comes up with."