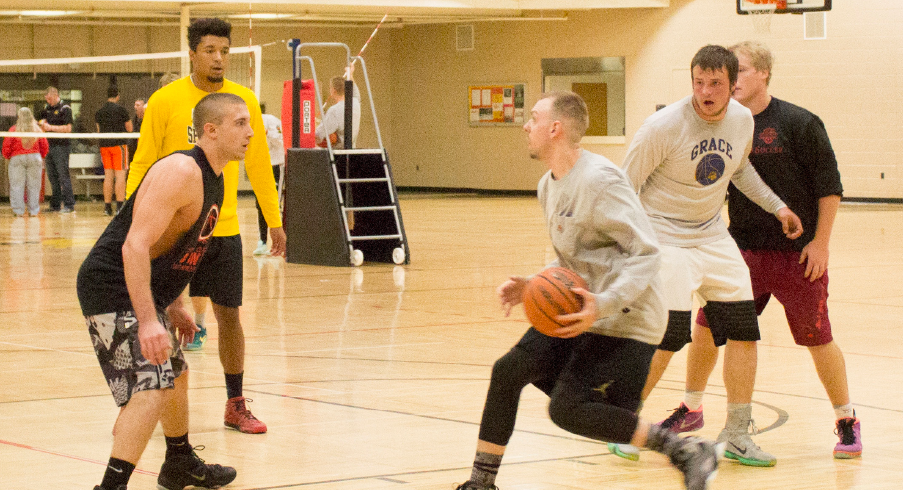 For Ferris students who like to stay active, the often-crowded Student Recreation Center (UREC) would appear to be the ultimate fitness hub on campus. But students have also taken to the second option in the Ferris Racquet and Fitness Center.
Ferris professional tennis management senior Sydney Berens goes to the Rec a couple times a week. Berens enjoys the weight room, takes advantage of the indoor track, pool and hot tub. But she prefers going to the Racquet Center instead.
"Because of my program I'm [at the Racquet Center] all the time with the tennis courts and it's only a two-minute walk from Oakwood," Berens said. "They have TRX bands there I can do a workout on and also it's quieter."
Berens isn't the only one who uses the Racquet Center and its assortment of courts and fitness classes more than the Rec.
Ferris marketing senior Jessica Wilcox said: "I mainly go to the Racquet Center. I will go to the Rec Center when it happens to be too busy at the Racquet Center or just need a change of scenery."
Wilcox likes that there are more machines at the Rec, specifically the ellipticals, but also stressed that she doesn't like how crowded the facility is when she has time to use it
Ferris health care systems administration senior Haley Jones faces the same issue when using Ferris' workout facilites.
Jones goes to the UREC only twice a week and enjoys the indoor track the most.
"The university could improve the size of the facility," Jones said. "I don't go as often as I would like to and choose to use the small facility my apartment complex has, because in the time frame I'm available to go, it's often too crowded to use the machines I would like to use."