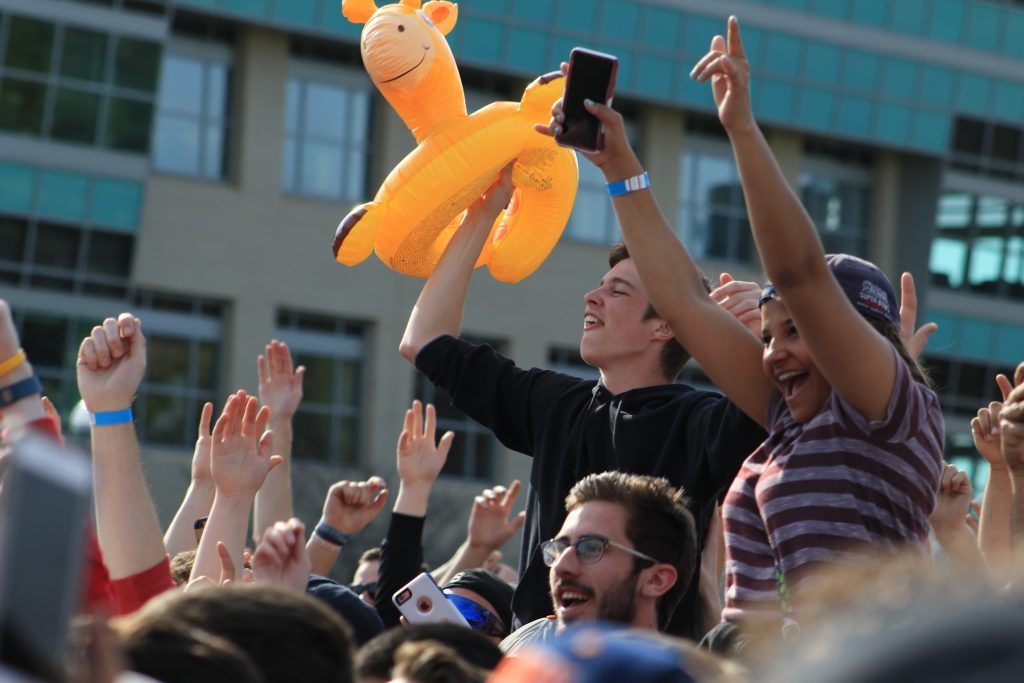 Would you rather have one large-scale artist or multiple smaller musical acts at this year's Music Takes Action?
A survey by Entertainment Unlimited asked this, among other questions, of Ferris students in hopes of making the event appeal to as many people as possible.
"Out of all of the struggles we face, choosing an artist that pleases the most people is the hardest. You can never find someone that everyone enjoys, and you're always going to have people that passionately hate the artist you chose," Ferris music industry management junior and MTA Head Coordinator Lacie Tryan said. "Hopefully we can book someone that appeals to a majority of students here at Ferris and in the community."
Approximately nine out of every ten respondents to the survey said they'd prefer 1-2 large-scale artists instead of a higher number of medium-scale musical acts.
Music Takes Action will fall a week earlier on Saturday, March 24. Because the event has been moved up on the calendar, organizers have decided to host it inside Wink Arena to avoid potential issues with the weather.
"Our original weekend in April is taken by The Big Event this year," Tryan said. "Going earlier into the year means it had to be inside due to weather and the fact that March is still a cold month."
Assisting Tryan with the organization of the event is Ferris music industry management junior and MTA Co-coordinator Cat Lawler.
"I wanted experience working and booking an entire show, so what better way to do it at Ferris," Lawler said.
The Animal Rescue Coalition of Mecosta County will be the primary benefactor of the fundraiser, as 42.6 percent of surveyed students wished to direct the funds raised to animal welfare. In addition to raising funds, organizers of Music Takes Action also hope to collect tangible items for the animal shelter such as dog and cat food and cat litter.
Surveyed students also voted on novelty activities at the festival with t-shirt making, henna tattoos and a photo booth finishing in the top three, in order of popularity.
The survey was live from Sept. 12 to Oct. 2 and fielded responses from 368 students.
EU has also implemented focus groups in order to get more in-depth opinions from students. They've conducted three focus groups and have consulted student government and Finance Division as well.
Artists have yet to be announced, but stay posted to fsutorch.com for further updates on the event.
Check out photos from last year's MTA!