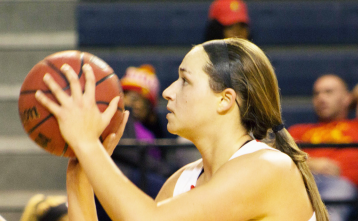 The Ferris State women's basketball team picked up their first win of the season last weekend in a 62-58 victory over Findlay to improve to 1-6 on the season.
The Bulldogs outscored Findlay 26-7 in the fourth and final quarter with a lot of help coming from this week's Top Dawg, junior forward Rachel McInerney.
The 6-foot-1-inch Saginaw native scored 13 points in the contest and brought down an impressive 16 total rebounds. McInerney also contributed an assist, a steal and five blocks in the win against Findlay.
In the game prior, McInerney had 13 points, five assists and four rebounds in a loss against Ohio Dominican last Thursday, Dec. 1.
So far this season, McInerney averages 14.1 points, 8.7 rebounds and 1.4 blocks per game. She leads the Bulldogs in all three of those categories.
McInerney's 14.1 points per game is good enough for 12th best in the GLIAC and her 8.7 rebounds are third best in the conference. While the 1.4 blocks she averages puts her at No. 10 in the conference in that category.
McInerney and the Bulldogs will seek their second win at Walsh University 5:30 p.m. Thursday, Dec. 8.