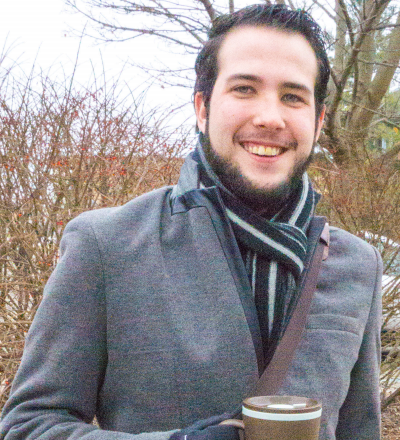 The most magical season is ahead of us; it's time for coats that fall to the ankles and hats that cover everything except the eyes for students in Big Rapids.
The frosty winter weather makes it mandatory for students to wear heavy jackets and infinity scarves. Many Ferris students living in Big Rapids dread the winter time, yet the best part of winter for many are the clothes, and the various layers students can wear.
"I absolutely hate the winter, but I get to wear my favorite boots and leg warmers all the time," said Ferris sports communication junior Nachelle Marshall. "Days when my hair is a mess I can just throw a hat on with a scarf and go on with my day."
Common winter looks for Ferris women are tall, leather boots with a matching jacket, scarf or fur throw-over. A lot of Ferris women can be seen wearing rain boots with long parka jackets. Rain boots with heavy socks are always good for the snow.
"I love my Ugg boots, but last year I ruined them because of the snow and salt walking to and from class so I had to stop wearing them on campus," said Ferris health information technology senior Lakendra Brown.
This season, a few Ferris men plan to wear fleece jackets with Timberland boots. Occasionally switching to pea coats and wool scarves.
"Most times, I'll just wear my North Face with some boots. I don't care because it gets pretty bad out here," said Ferris business marketing freshman Connor MacDonald.
Some students have at least two pairs of boots, three pairs of gloves and two jackets to change up their look during the winter season.
Hunter, Ugg and Timberland boots are some of the more popular brands for the upcoming season among women. Men tend to be into North Face, Nike and Columbia.
Color coordinating is also seen often in the winter. Matching scarves, hats and shoes are a classic trend and most of the time the colors are bold and bright.
"I always have to dress in layers because just wearing my coat will have me freezing," Marshall said. "I love vests for this reason, it gives me a chance to wear different layers of clothing."
The previous winter experiences for returning Ferris students continues to influence their respective winter clothing collection for this season.
"Winter and I have a love-hate relationship," Marshall said. "I love to wear my clothes, but I hate the frigid weather and getting stuck in the snow."