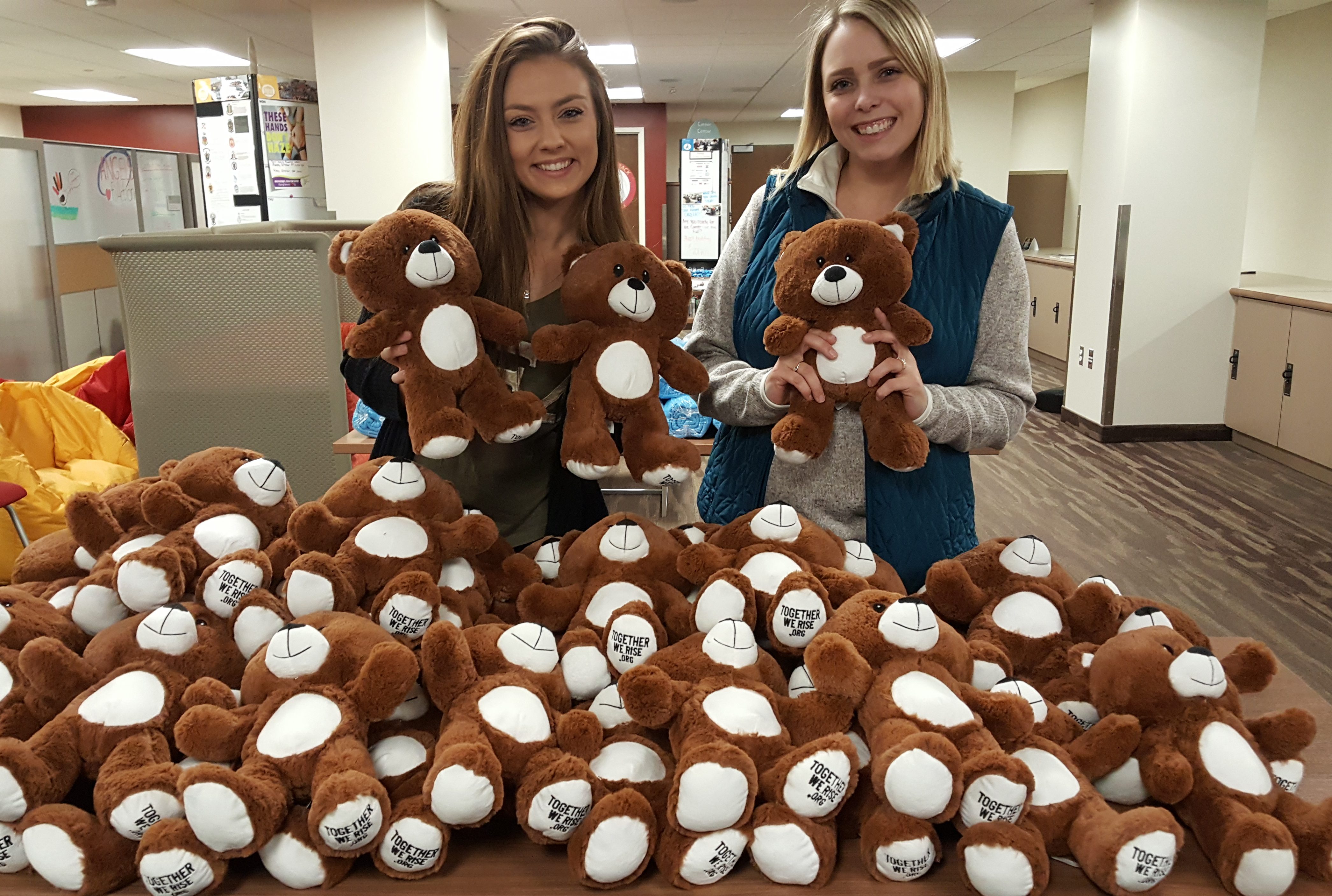 Over 25 registered student organizations (RSO) and Ferris faculty donated Sweet Cases to foster care this week.
Student Governments Bryanna Williams, a sophomore in pharmacy, worked with Together We Rise, an organization based out of California, to help make this possible.
"The more I became involved with Together We Rise, the more I wanted to bring it to Ferris, and that is the reason I joined student government," Williams said. "I grew up in foster care so this was a huge thing for me. Together We Rise has personally helped me throughout high school and getting to college"
According to Williams, when someone is put into foster care they are given two trash bags to put all their belongings in. The purpose of a sweet case is to give foster a children a sturdier suitcase for them to carry around all their belongings.
Organizations that donated decorated the outside of the Sweet Case and added little extras, like teddy bears, to make them more special.
"I've done this event before and I just love it. Ferris has a lot to offer and less than 3 percent of foster kids graduate from college, so if we start helping them while they are young they will realize that people are out there to better their future," Williams said.
According to Williams, Student Government set a goal of reaching 50 Sweet Cases and reached 86 cases. At $25 dollars a case, that is over $2,000 raised towards helping foster children.
"We had a really diverse range of RSOs come out and the only marketing we did was Facebook and word of mouth," psychology senior, Alex Reeds, said. "The campus was super accepting of the idea and I had no idea that this was something people needed."
Williams is hoping that in years to come with more marketing, the event will continue to grow.
All 86 cases will be donated to the local Department of Health and Human Services.