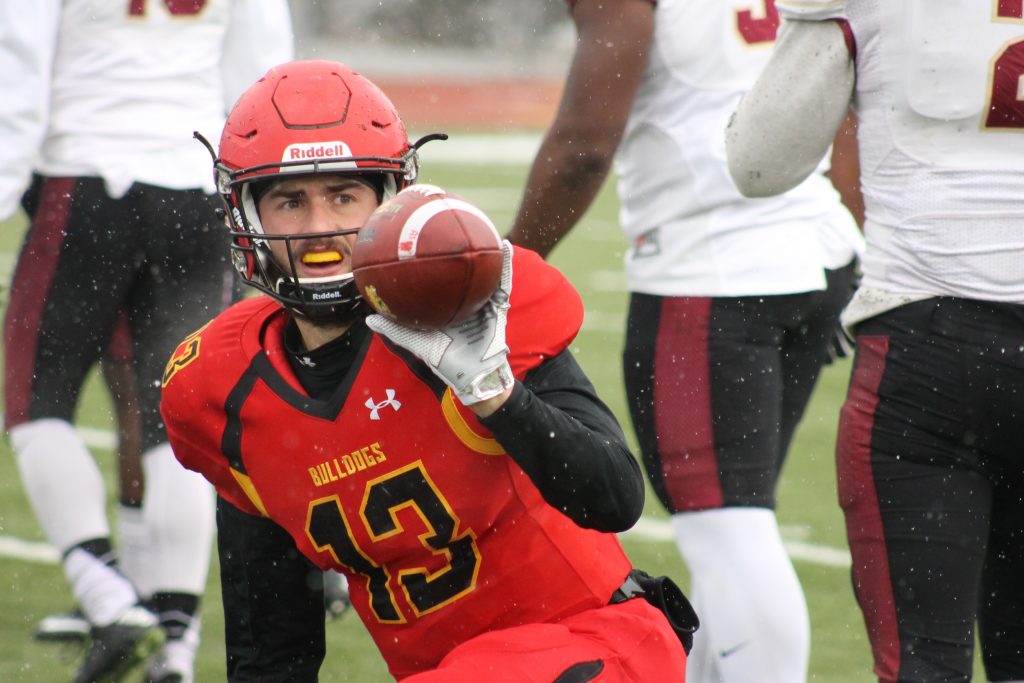 The past five years have been a journey that I will remember for the rest of my life.
Where to start is the difficult part because there have been so many memories that stand out. It all started back around this time of year when Coach Annese took the job here at Ferris. He began recruiting me and really opened my eyes to the possibilities of playing college football.
When I was in high school I never really thought that there was a chance that I would be able to play at the next level. Coach Annese definitely changed my thinking about that whole thing.
I came up for a visit on Martin Luther King Day during my senior year of high school to work out for the coaches and potentially meet some of my future teammates. That day I had no idea that I would become a part of not only a successful football team, but a part of a group of guys who would become my family.
I remember when Coach came to my house. He came to the front door dressed in a suit and my grandma opened the door. When he got there I really didn't know what to think. Of course, I did my research to see what I could be getting into. His career as a high school head coach was top of the charts. I knew that if I decided to come to Ferris State, I was going to be a part of a winning culture.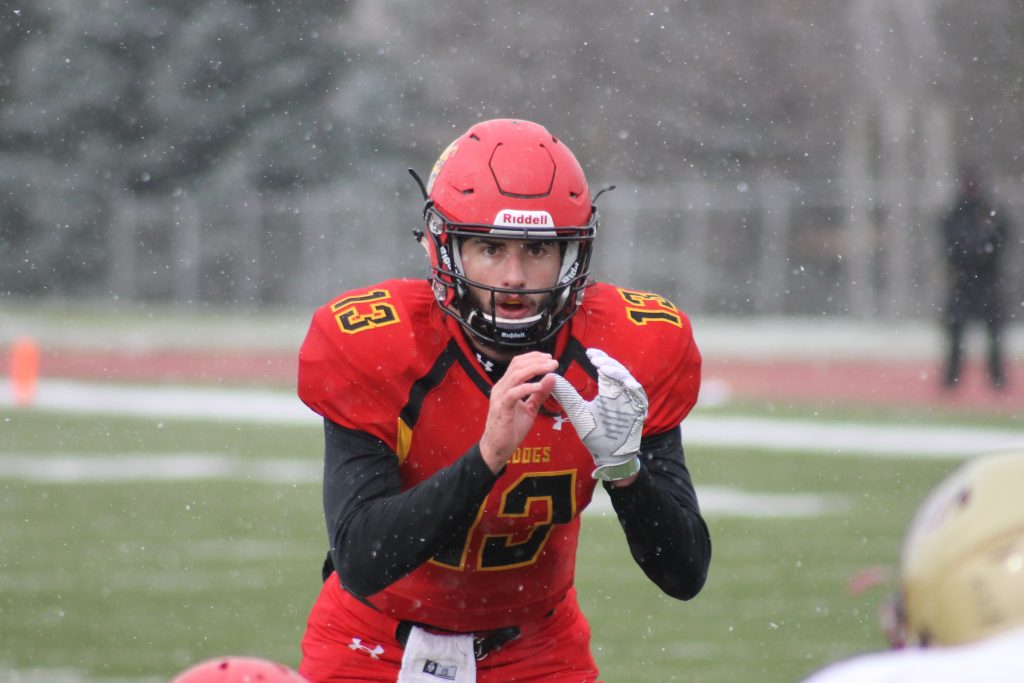 One of the biggest things for me was to go to a place where the coaches and players acted more like a family than a bunch of individuals trying to play a game. Along the way, I have met some friends that I will be close with the rest of my life.
My career here was not how I thought that everything would go. When I got here with a new coach and a new team, I thought that there would be a chance to stand out and show that I belonged playing college football. But, after I got here in August of 2012, I met and became friends with a remarkable person.
I was Jason [Vander Laan's] backup for the majority of my career and let me tell you, I didn't feel as though I was his backup. He made me feel as though I was just as important to the team as he was, even though he took 95 percent of the snaps during the games. Being around a person like him really helped to mold the kind of player that I was in my senior season.
Although my last year did not go the way I was planning, I felt as though I was still helping the team. Being around a great group of guys such as the group that I came in with back in 2012 really makes you notice that not everything is about football and that the bonds created over the years are what will be remembered the most.
One of my favorite memories from my career came this past season when we were in the playoffs. We were playing Midwestern State from Texas, and I had scored a touchdown running toward the scoreboard. The thing of it was not the fact that I had scored, but the celebration with my current teammates and former teammates as well.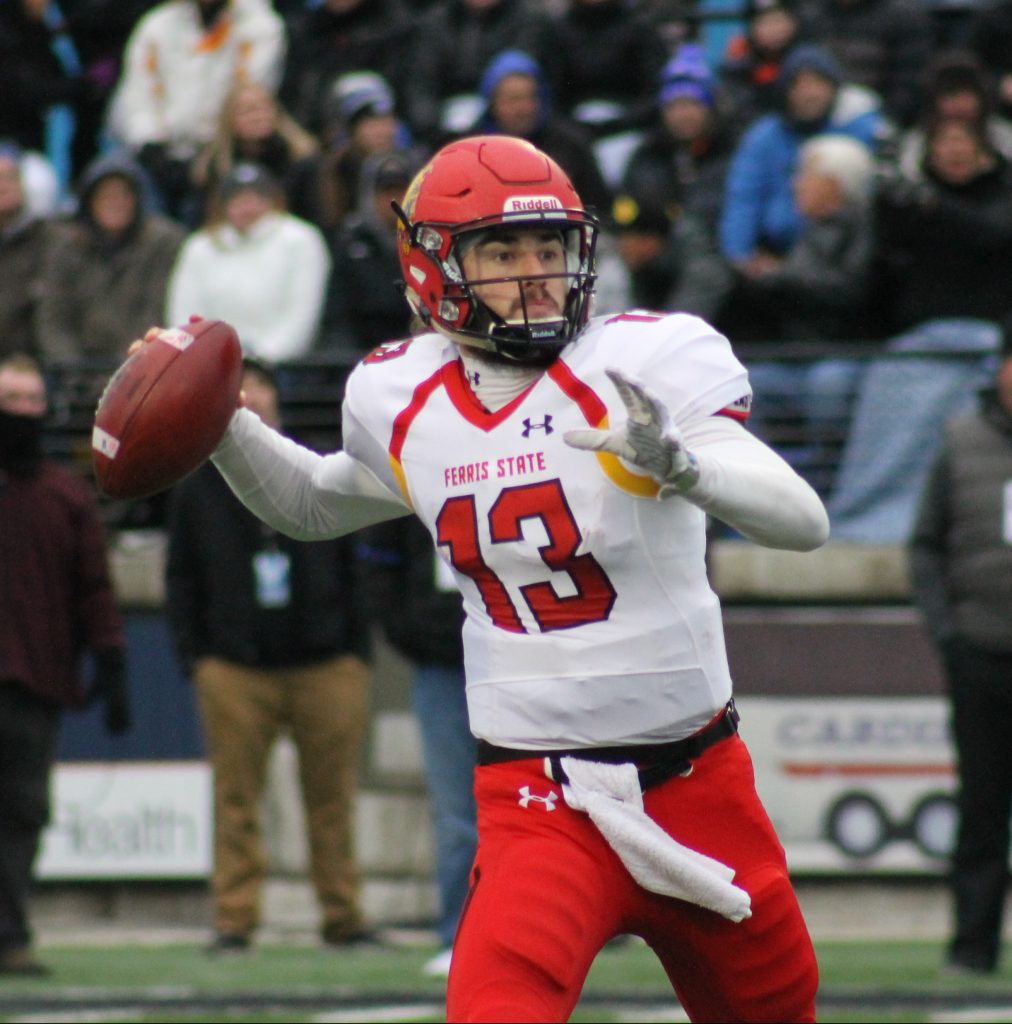 I was met in the back of the endzone by Jason [Vander Laan], [Jacob Lampman] and Cody [Dingeldey], as well as a few others. It was just so surreal that those guys, who have moved on past the program, came back to support the team that they themselves have been a part of.
Football was not the only reason as to why I came to Ferris State. This December I graduated with a Bachelor's degree in Mechanical Engineering Technology, and it was one of the best decisions of my life. If I had to choose a different path, I don't think that I would.
Ferris State became a place that I wanted to stay at because the people here really make you feel welcome, from the classroom to the playing field, everyone here wants to see you succeed. So, thank you Ferris State, it has been a wild ride.
Who would have thought that five years would have flown by so quickly?