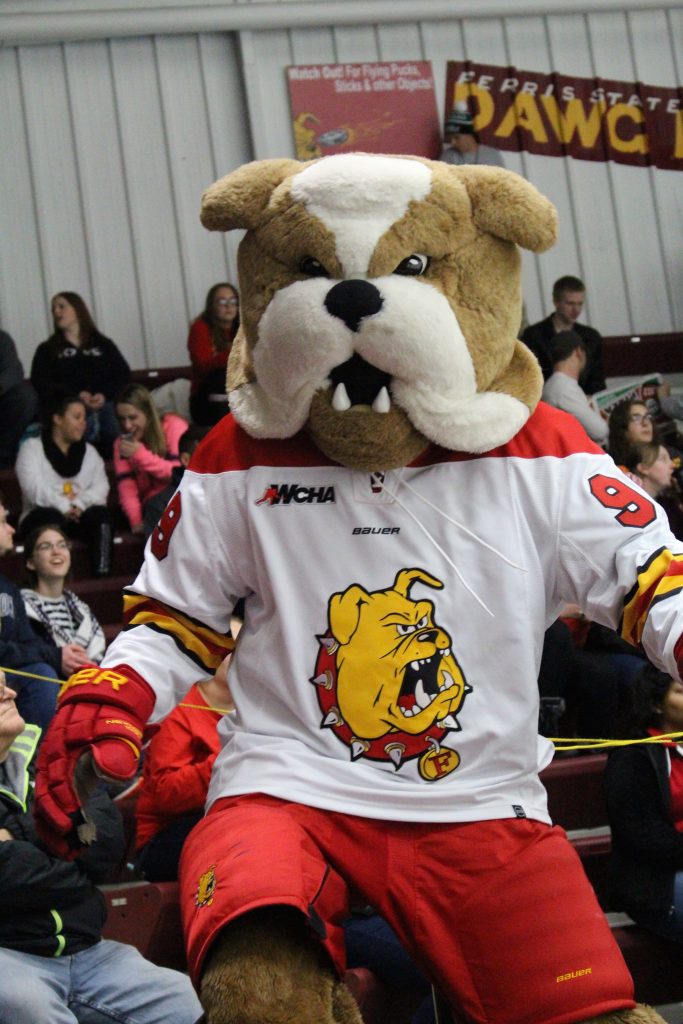 It was a rough weekend for the Ferris men's hockey team as they battled Alaska Anchorage and came home with no tallies in the win column.
The Bulldogs, who are now 7-13-3, had a tough time keeping pace with Alaska Anchorage, dropping Friday's match 4-1 and finishing Saturday in a 2-2 tie by NCAA standards.
In Friday night's disappointing loss, the Bulldogs only managed to find the net once on a goal from sophomore defenseman Ryker Killins.
While the Bulldogs struggled on offense, Alaska Anchorage played soundly on both sides of the ice scoring four times offensively and being led by junior goaltender Olivier Mantha who recorded 27 saves.
Saturday night's contest was much more heated, as both teams traded shots. The first period belonged to the Seawolves as they took an early 1-0 lead over Ferris. The Bulldogs were up for a fight however, as they battled back in the second period to gain a 2-1 advantage before Alaska Anchorage evened the score at 2-2 late in the third period.
From there, the two teams went through two sudden death overtime periods again trading shots and relying on their goaltenders to make high pressure saves. Both goaltenders did so for their team, not allowing any pucks to reach the net.
The contest was sent into a shootout in which Ferris took was triumphant, but it does not count as a win for the Bulldogs as the NCAA standards count this finish as a tie.
The weekend was not what the Bulldogs wanted and the best scene to portray that was one of senior forward Gerald Mayhew staring hopelessly into the rafters as time expired in double overtime on Saturday.
The weekend outing will do little for the Bulldogs' record as they currently sit in sixth in the WCHA standings with a 6-8-2 record.
The Bulldogs will take the ice again looking to give their record a needed boost at 7:07 p.m. Friday, January 13 at Ewigleben Ice Arena.