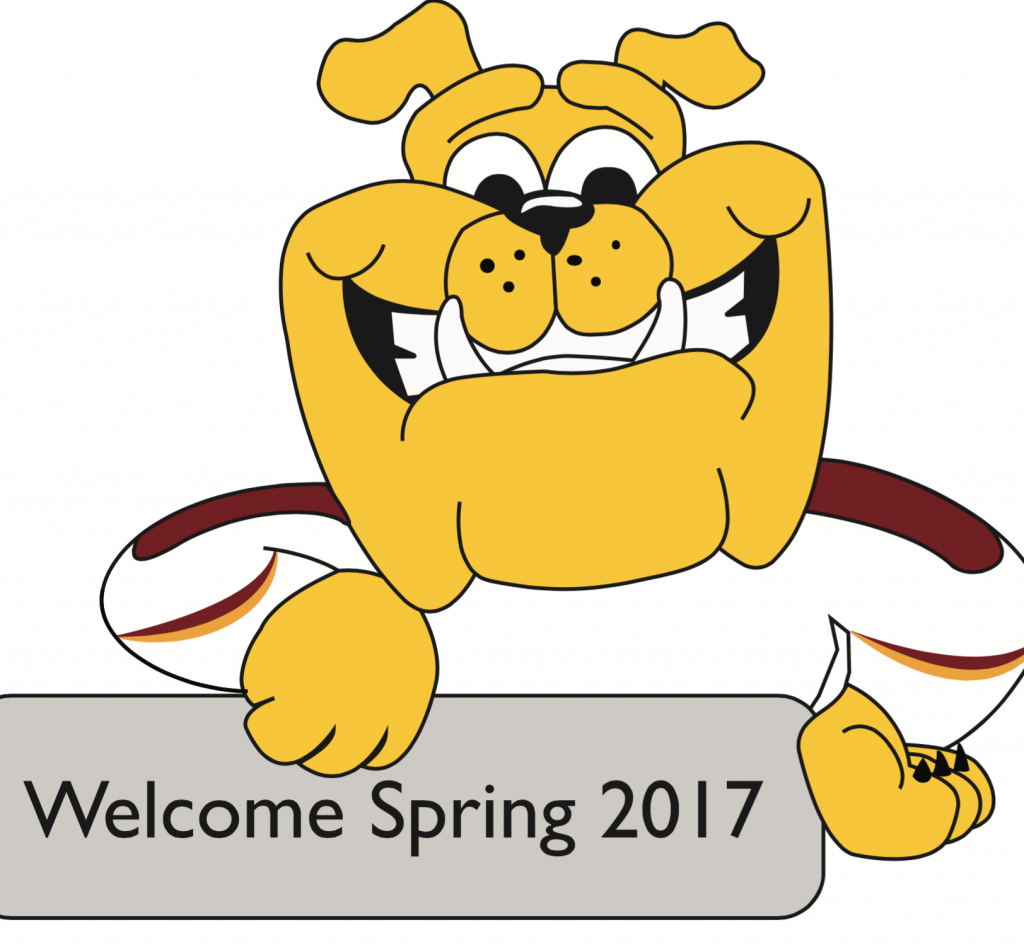 It's a new year and a new semester. Class is officially back in session. How was your break, Dawgs?
Ferris pre-dental hygiene sophomore McKenzie Freeman spent her winter break with friends and family. Freeman enjoyed her break by traveling to the slopes of Boyne and going skiing with her family.
Along with winter break being a time to unwind, some Ferris students were faced with the decision of what New Year's resolutions they would try this year.
Freeman said her New Year resolution is to work on less procrastination as far as school work in hopes this will help her become a better student. When asked what 2017 has in store for her, Freeman had a few topics in mind.
"I am looking forward to being involved more in my sorority," Freeman said.
Along with her hopes in becoming more involved, Freeman is looking forward to rejoining her club tennis team and achieving personal goals in her classes.
While some students participated in outdoor sports, others prefer to stay inside.
Ferris pre-optometry freshman Daria Laisure spent her winter break working and watching movies. Laisure was able to introduce her friends to the world of ice skating, a hobby she used to participate in herself. After ending last year feeling accomplished, this spring semester is going to be an exciting one, according to Laisure.
"I'm really looking forward to meeting even more people," Laisure said. "I'm really excited for the classes I am taking this semester and for the professors that I have."
Laisure is looking forward to spending a second semester with her a capella group and is hoping this semester will provide her with even more musical opportunities.
Laisure's New Year resolution consists of becoming healthier, learning to budget her money better, and becoming more involved in volunteer work.
A new year is for new beginnings and because of this, Ferris operation and supply management junior Jamie O' connor's resolutions consists of personal goals along with school-related ones such as raising her grade point average.
Although O'connor did take the opportunity to visit with distant family members over winter break, she did partake in other activities. Some of these being catching up on sleep and catching up on Netflix shows.
O'connor hopes she will take a leadership position in her sorority and is glad to return to school for Spring 2017.
"I am really glad to be back from break," O'connor said. "Although I'll miss being home all the time, I'm happy to start fresh this semester."