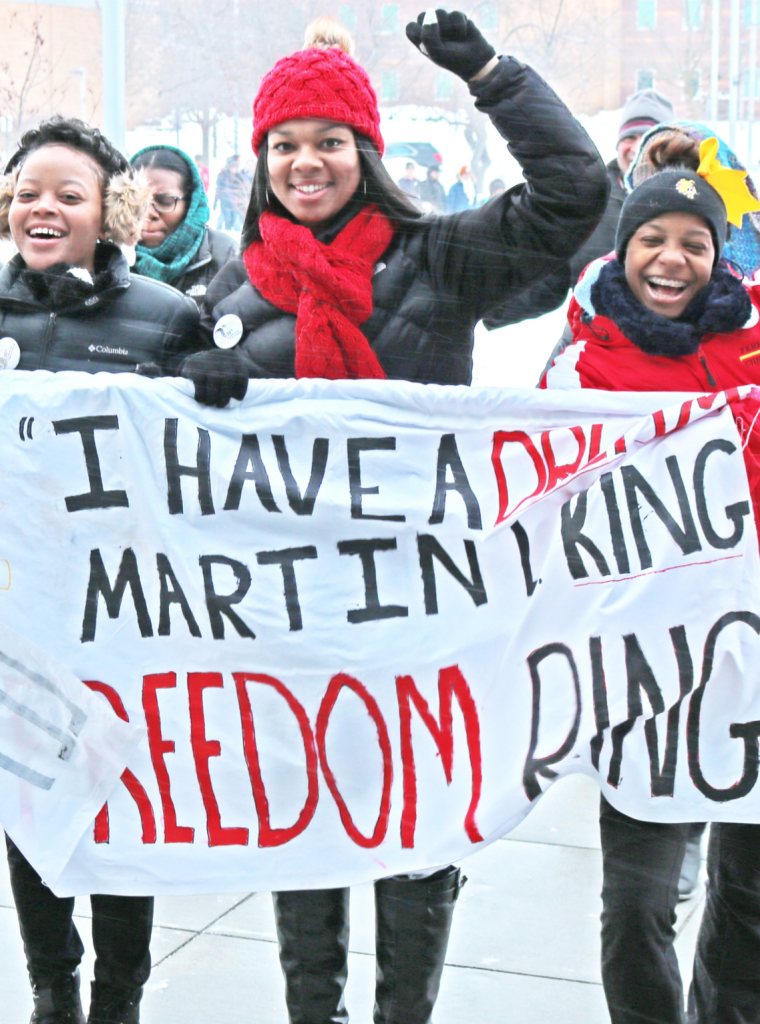 Martin Luther King Jr. Day is quickly approaching and students should remember that the day represents more than a day off from school.
"It is important for students to attend these events to better understand the significance of Dr. King and to learn about diversity, inclusion and social justice issues of today," OMSS Assistant Director Michael Wade said.
The Ferris Office of Multicultural Student Services (OMSS) will be hosting four different events starting Monday, Jan. 16, that will last until Wednesday, Jan. 18. Ac- cording to Wade, the department has been planning MLK events since 1986.
"[More than] 700 members of our campus community attended the events
overall last year," Wade said. "More specifically, last year approximately 200 attended the Freedom March on MLK Day, 300 visited the Tunnel of Oppression and 200 attended the featured speaker."
This year, students, staff and community members have the opportunity to participate in a variety of events including a MLK volunteer expo, a Freedom March and Student Tribute, a Tunnel of Oppression, a featured discussion, "Politics Now: What Would MLK Think?" and the five-star Event hosted by MLK guest speaker Bakari Sellers.
"All events are important. I would encourage students to attend all the events being coordinated," Wade said. "From the Freedom March on MLK Day to the five-star event guest speaker on Wednesday, all events are open to the public."
The events were planned by a committee of seven faculty members and staff employees, the Office of Housing and Residence Life Harmony Project's student staff committee, and representatives of several registered student organizations (RSOs), according to Wade.
Students who would like to volunteer can sign up for community service hours on OrgSync. According to Wade, volunteers are expected to assist with the promotion of the MLK Celebration in addition to assisting at scheduled MLK events.
For those interested, more information can be found at ferris.edu/omss, the 2017 MLK Celebration Facebook page or by contacting the OMSS department at (231) 591-2617 or omss@nullferris.edu.