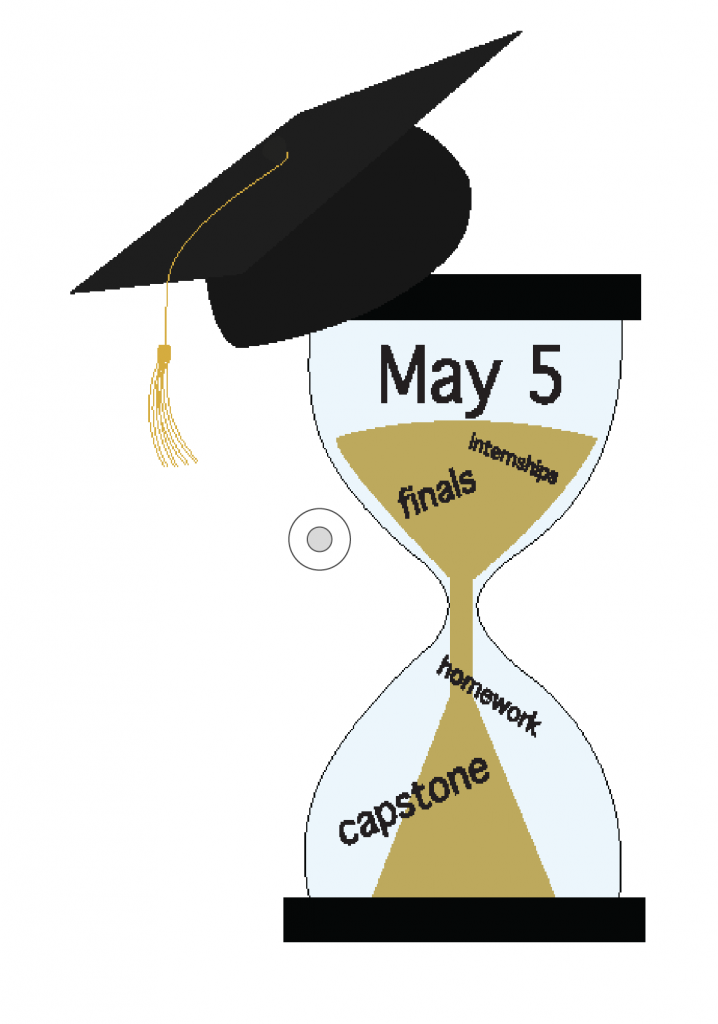 It's graduation season and many Ferris seniors are preparing for their final push towards spring commencement.
Ferris social work senior Morgan Simons plans on working for Child Protective Services for a few years before pursuing a master's degree in her field.
Simons hopes to nab another spot on the Dean's List for her final semester as an undergrad student, but would also like to spend some of her time helping others.
"I would like to start a support group for students on campus that have been affected by drugs being snuck into their [or] their friends' drinks," Simons said.
Simons wants to begin a campus conversation about this type of crime and how the university and students alike can work to prevent it and keep students safe.
"I think that Ferris really needs to focus on prevention as well as have other students look out for one another more often," Simons said.
Now that time is dwindling down, Simons, like many other restless seniors, is both nervous and excited to finally graduate.
"I'm not sure that it's truly hit me yet. It seems so surreal that after all these years of school that I'm almost done," Simons said. "I think that I'm really going to miss all the friends that I've made here, but I am excited to start my career."
Ferris operations and supply management senior Leesa Deadwyler shares the same eagerness to join the working world, and particularly one without college classrooms.
"College places certain limitations on where [and] when I can travel, how much money I have, and what hobbies I'm able to pursue," Deadwyler said. "It's going to be really great to no longer be bound to a semester-long schedule and the issues I sometimes experience with that."
Deadwyler has already secured a job as a Customer Demand Analyst for Gentex Corporation, where she was able to get her foot in the door as a previous intern. Although her post-graduation plans are pretty much solidified, Deadwyler plans on appreciating her last semester in full.
"I want to take one day at a time and fully enjoy the last moments of my undergraduate experience," Deadwyler said.
Deadwyler adds that she hopes to earn a 4.0 GPA and have a memorable time with friends. She says she will also miss the incredible people she's met during her time at Ferris, but is looking forward to a break from academia, its high costs and gaining more experience in her field.