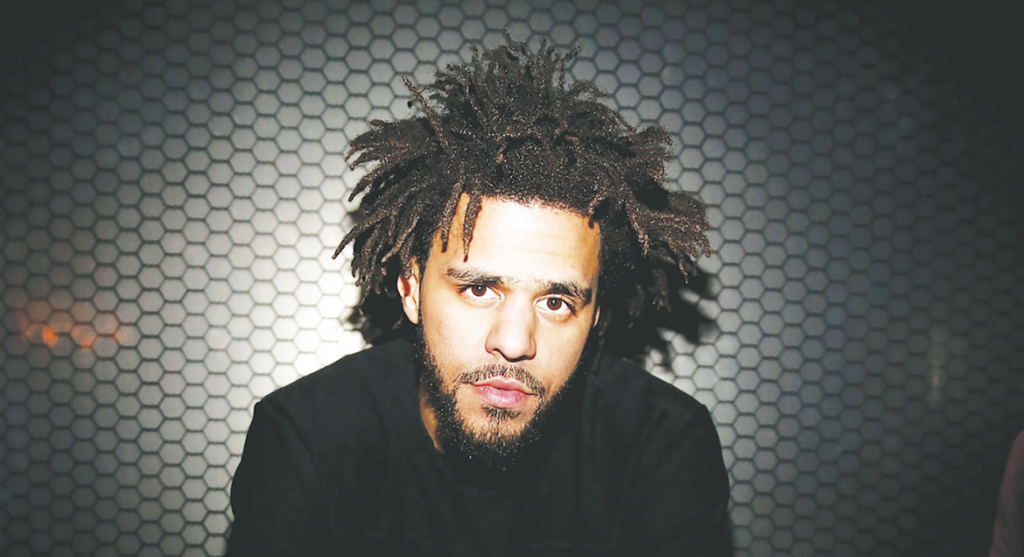 Rapper J. Cole released his fourth studio album, '4 Your Eyez Only,' debuting at number one on the U.S. Billboard 200 chart.
In preparation for the Friday, Dec. 9, release of '4 Your Eyez Only,' a 40-minute documentary featuring behind-the-scenes footage to the making of the al- bum was released Friday, Dec. 2. The documentary is entitled, "Eyez" and follows Cole, his collaborators and friends as they put the pieces to the album together.
Much of the documentary shows Cole and collaborators recording, or sets the camera solely on Cole as he gives his thoughts on the upcoming album.
The film opens with a woman tracking violin parts, while Cole sits alone, reading lyrics he wrote to himself out of his journal. It immediately shows a personal side of Cole, highlighting his introspective self.
The film continues to show segments of recording contributing instruments, such as a violin, piano, guitar and synthesizers.
In one scene, while Cole and friends are driving in a car, one friend states that there are tracks that are not singles but will be so good they will become as popular as singles. This premonition proves true as "Déjà Vu," topped the U.S. Billboard Hot 100 chart at number 7, Cole's highest charting song yet, hadn't been released as a single.
Later on in the film, Cole is shown to be recording music videos for "False Prophets" and "Everybody Dies." Neither made it onto the album but were released as singles Monday, Dec. 5.
"Eyez" portrays Cole's detachment from the spot- light. In one scene, he states, "I live a life that's very detached. I'm not on the news, I don't click the headlines. It's family and fucking music."
The release of "Eyez" gives a behind the scenes take on Cole's most mature album yet. '4 Your Eyez Only' focuses on Cole's view of the mortality of life and importance of family.
Much of the album references the murder of Coles' friend James McMillan Jr., who was killed at age 22. McMillan, like Cole, has a young daughter. In the track, "Ville Mentality," Cole includes a segment of a young girl speaking of her father's murder, which comes from the viewpoint of McMillan's daughter.
Cole writes about his wife and child in, "She's Mine Pt. 2" and opens the track with a baby girl crying in the distance. Last song and title track, "4 Your Eyez Only," shows Cole's personal anxieties and ends the song telling McMillan's daughter this is for her eyes only.
'4 Your Eyez Only' is introspective, troubling and tough to understand. The 40-minute documentary "Eyez," is worth the watch to further understand J. Cole's recent number one album.