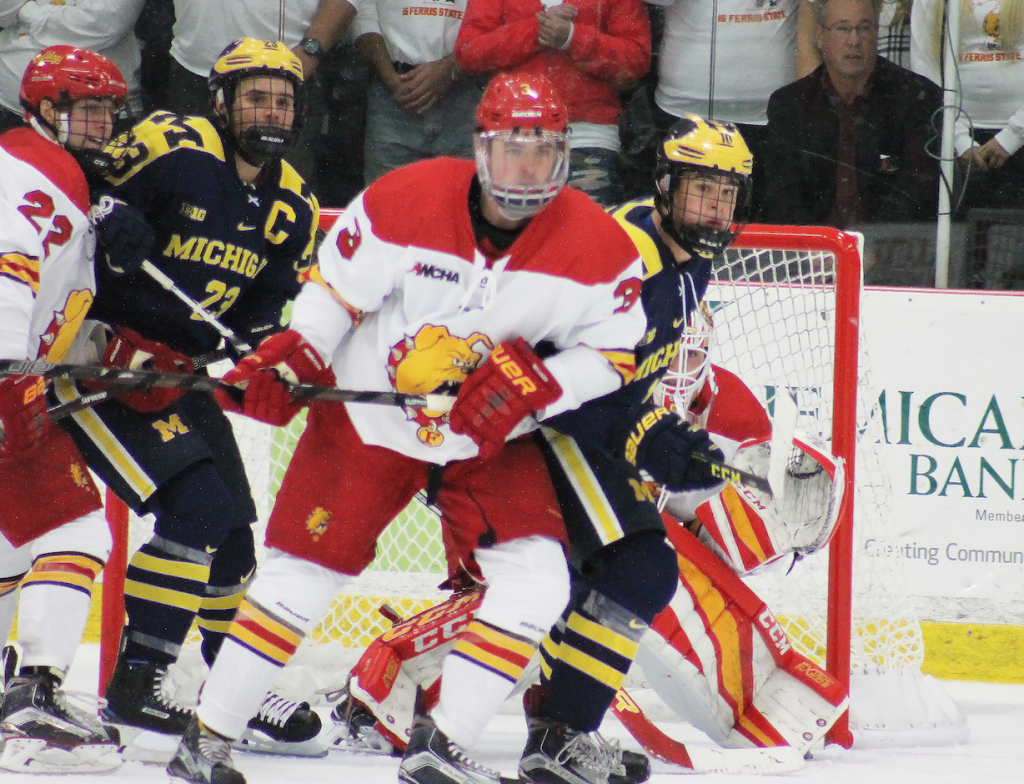 Freshman defenseman Cameron Clarke takes home Top Dawg honors this week for his efforts against Alaska Anchorage in the Bulldogs' 2-2 tie Saturday, Jan. 7.
The 6-foot-1-inch, 178-pound Tecumseh, Michigan native netted a goal and recorded an assist in the game, which ended in a shootout victory for the Dawgs. However, the NCAA officially recognizes shootouts as ties, despite the fact that Ferris was awarded an additional point in the standings.
Ferris currently stands at a 7-13-3 overall record, which is good for sixth place in the WCHA standings. The top eight teams at the end of the season qualify for the conference playoffs with the top four teams earning home-ice advantage in the playoffs.
Clarke and the rest of the Bulldogs will be vying for a playoff spot when they next see the ice against Alaska 7:07 p.m. Friday, Jan. 13, at Ewigleben Ice Arena.