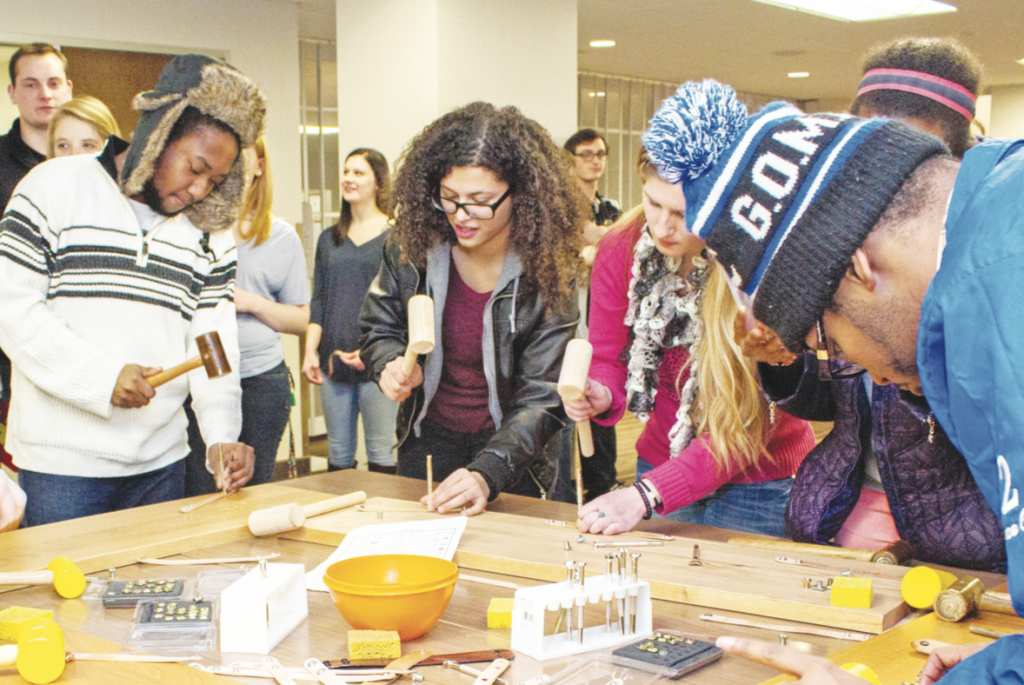 The University Center (UC) will be celebrating its two-year anniversary later this week.
According to a 2015 Ferris article, the UC, once known as the Rankin Center, was under a three-year renovation plan, which included remodeling the Rankin Center and turning it into the University Center.
The renovation left the building located in the heart of campus, and is meant to be a space for students, faculty and the community.
"It has been amazing to see how a facility like the University Center can create a sense of belonging and engagement for the campus," said Director of the University Center Mark Schuelke. "The student traffic on a daily basis creates an energy that helps the staff take pride in the facility."
Special celebration events include Bongo Ball, riding a mechanical bulldog and indoor golf. There will also be an opportunity to get airbrush tattoos, make a street sign and sing karaoke. Free food, door prices and much more will be provided.
"The street signs are always a hit and the Bongo Ball in the event space will proba- bly be the most popular," Schuelke said. "Also we will be offering prizes for hole in one's on the mini golf course."
According to Schuelke, the event gives students the opportunity to get out of their residence hall or to come back on campus to engage with other students while enjoying some food and novelty activities.
The celebration event will be held 8 p.m. until midnight Friday, Jan. 20.